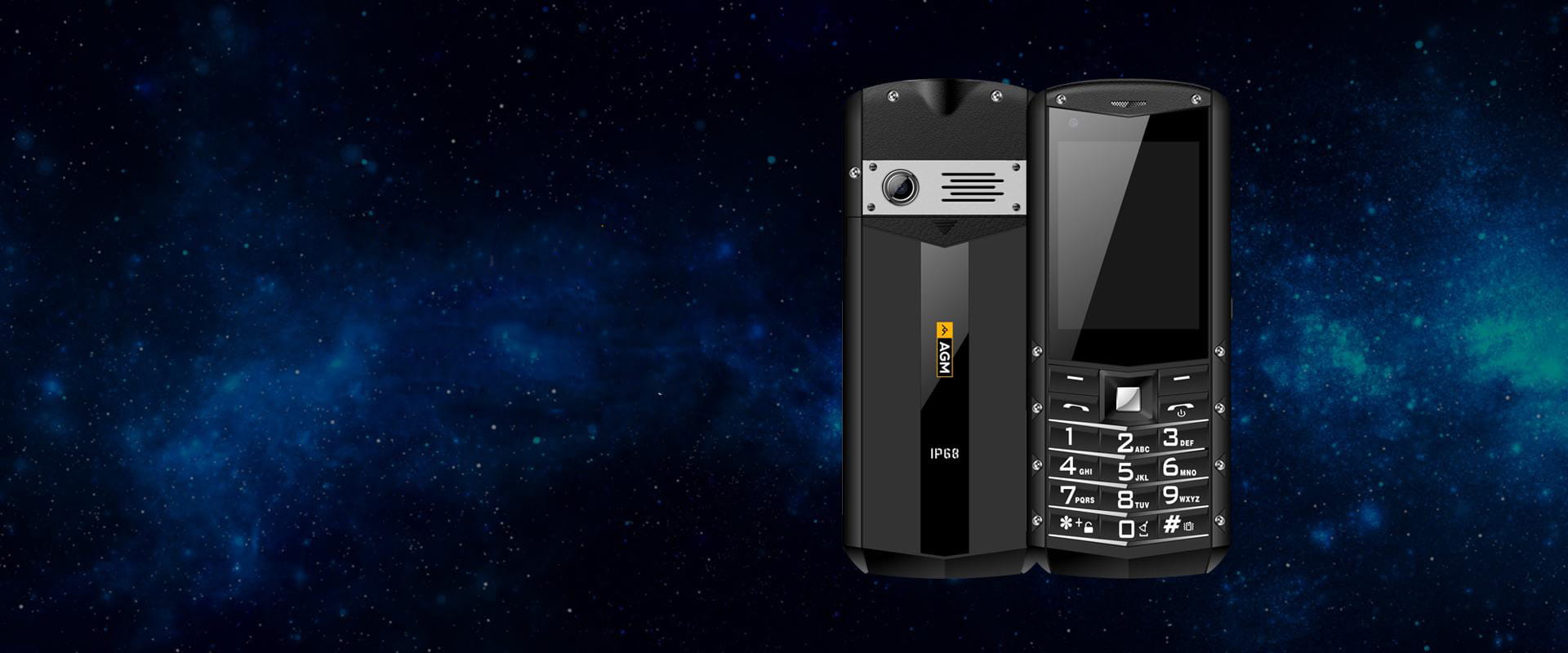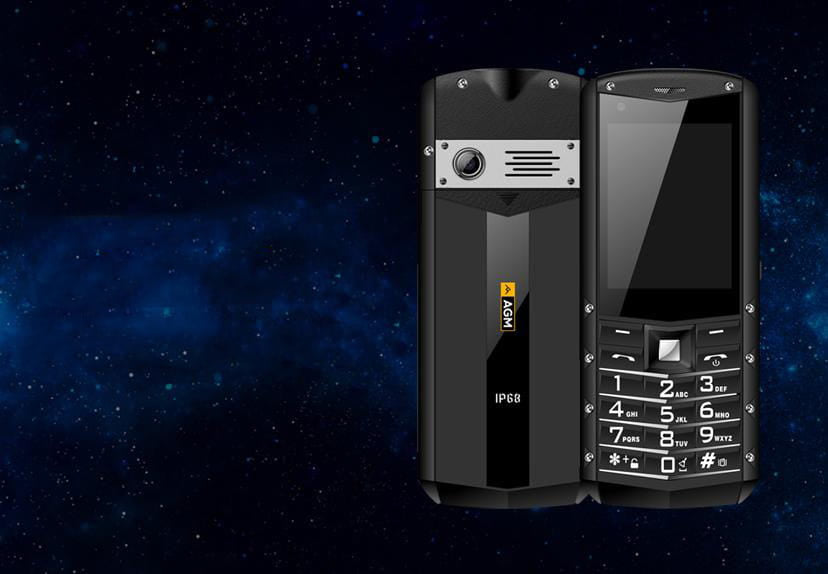 AGM M5(4G)
All weather companion
Keypad / Touchscreen / Android™
Basic Features

Simplified Android

2.8inch QVGA Touch Screen

Qualcomm® 210 processor 1GB RAM + 8GB ROM

Front & rear cameras

Type C port

4G LTE supported

Supports Micro SD card Dual Nano SIM

2500mAh removable battery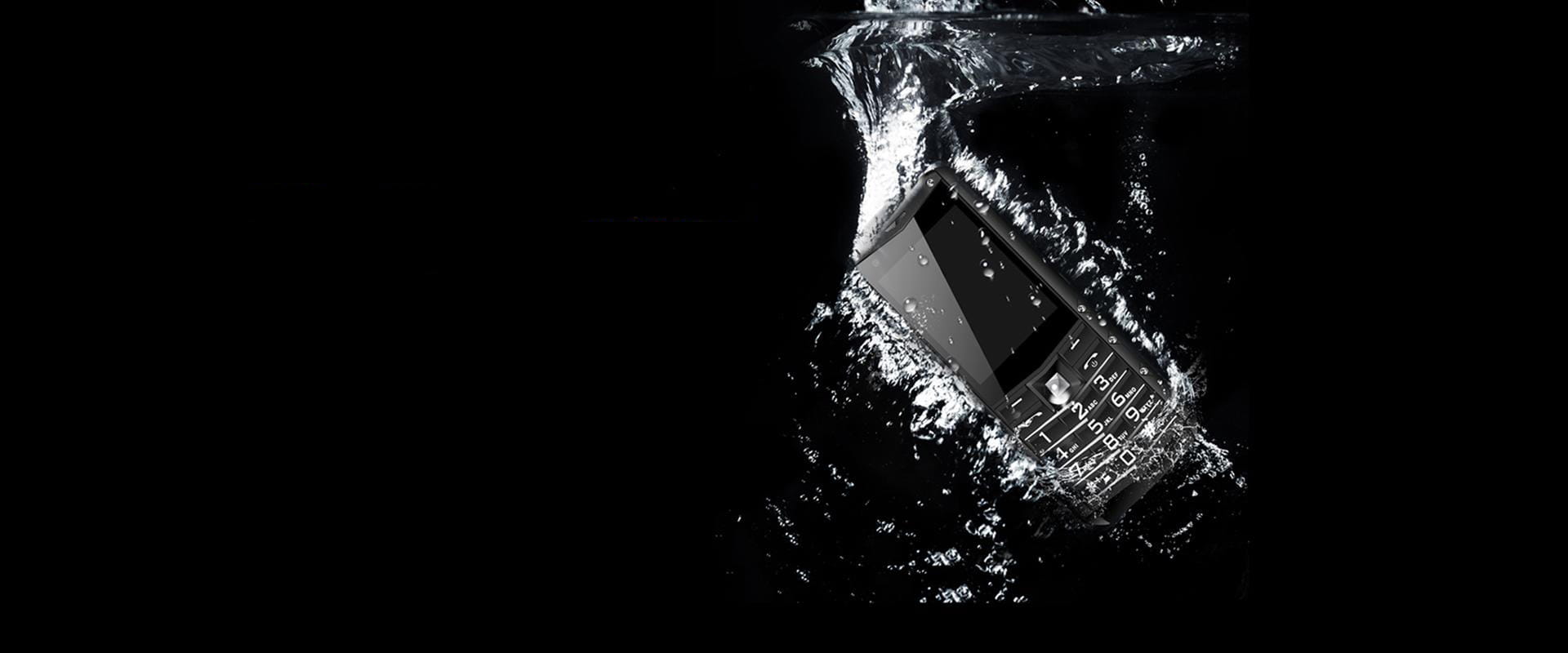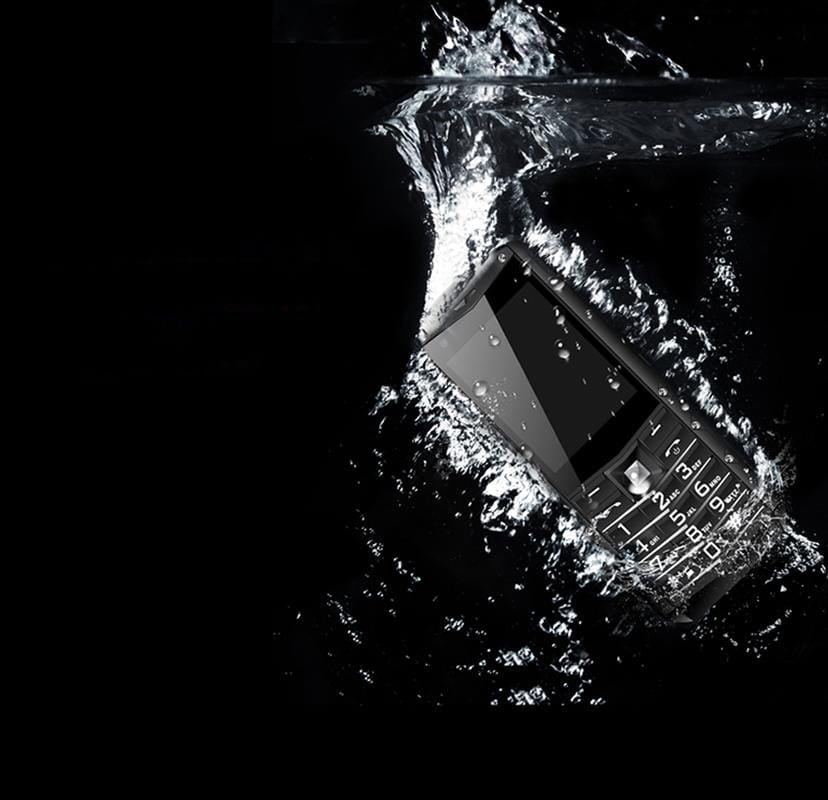 IP68 and MIL-STD
-810G certified
Protection in the harshest of conditions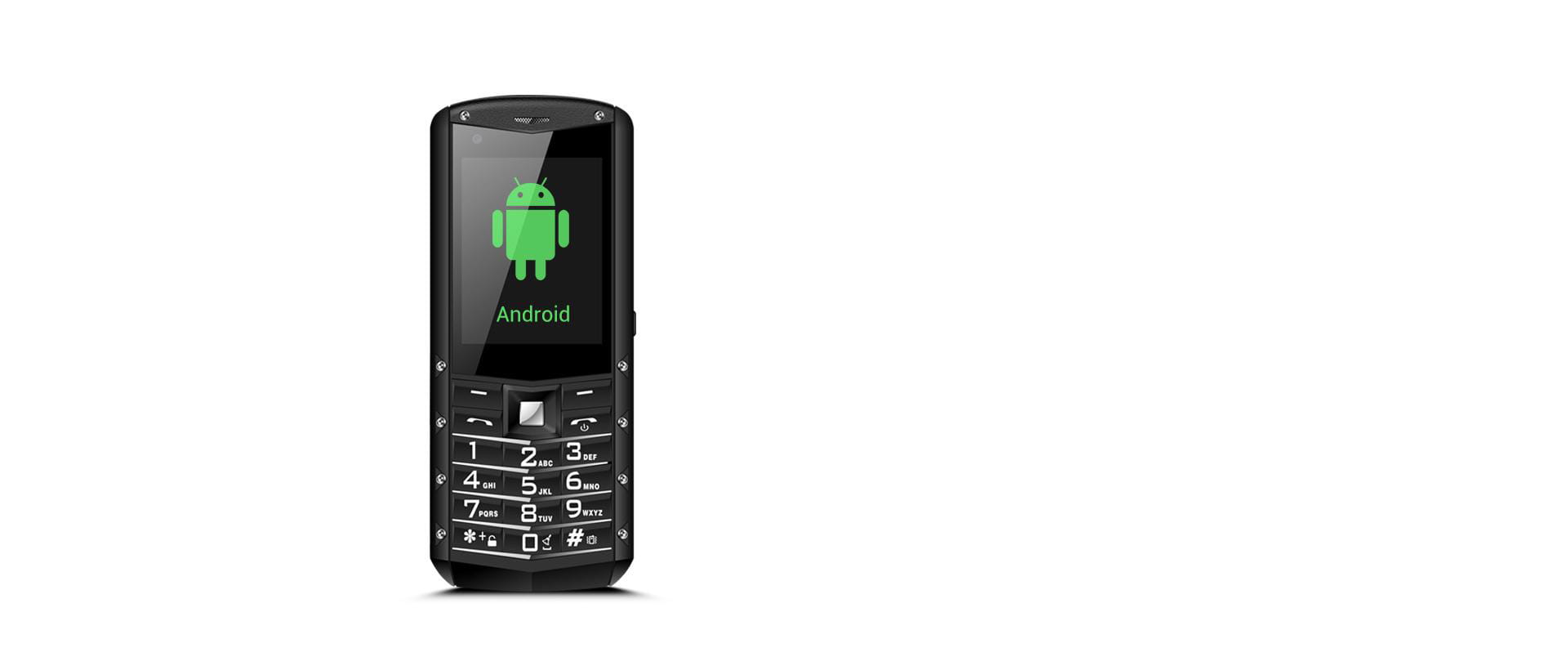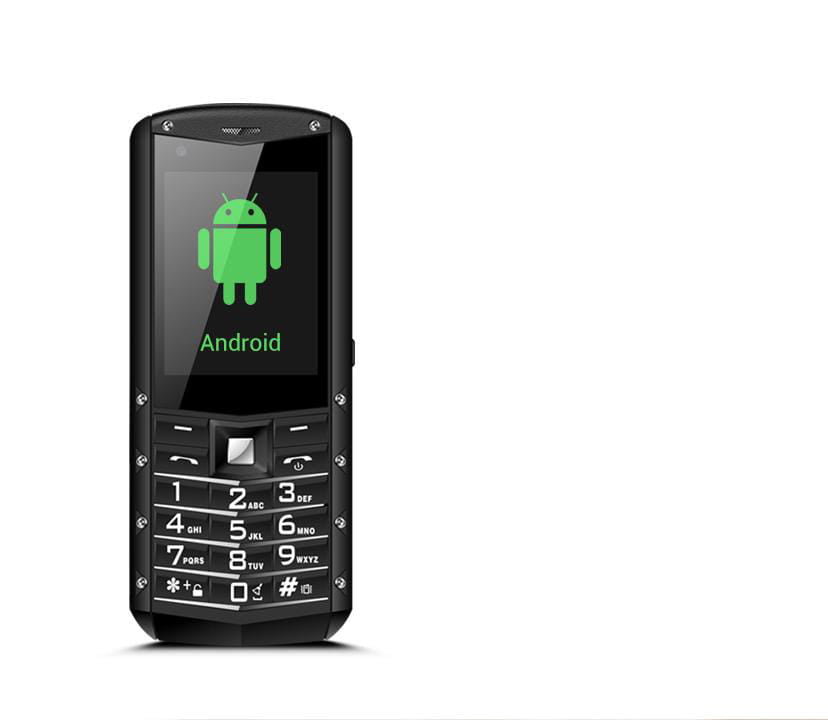 Simplified Android™ operating system,
Ease of use
Powered by Qualcomm® Snapdragon 210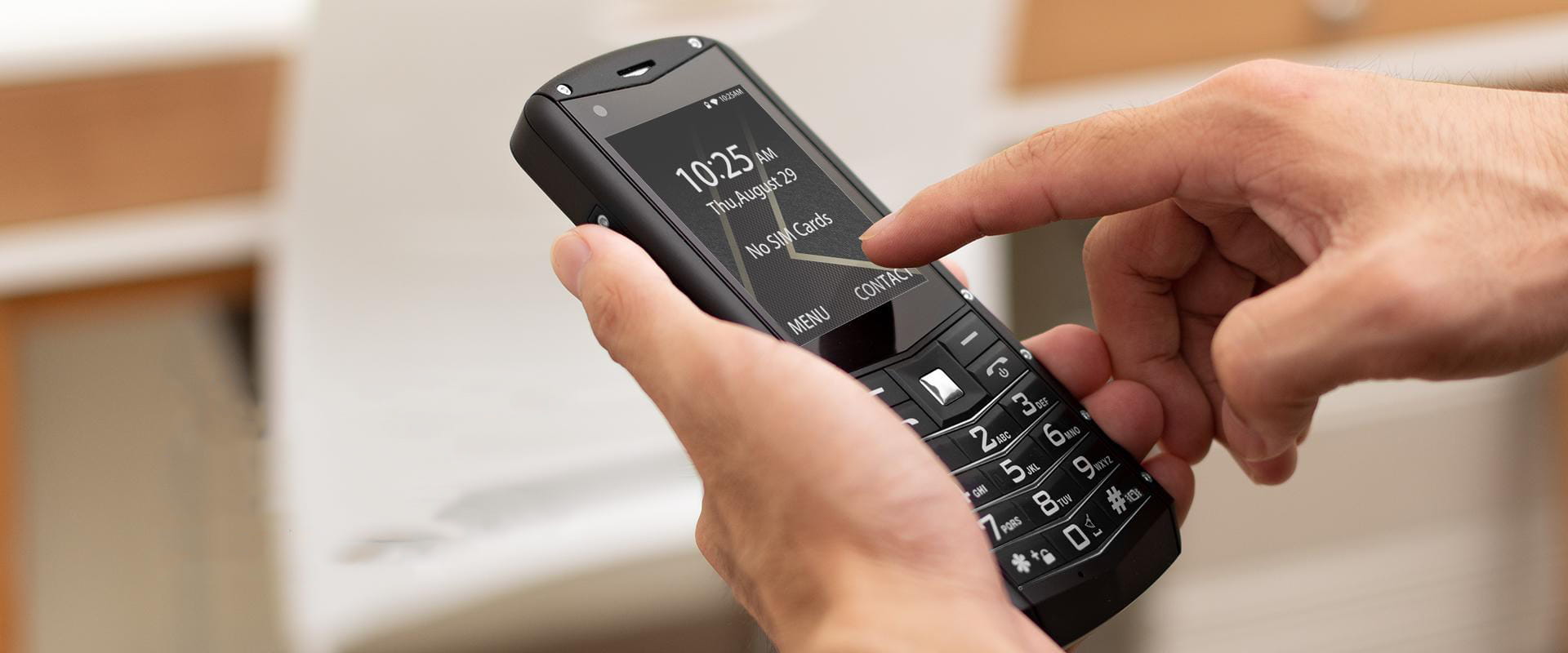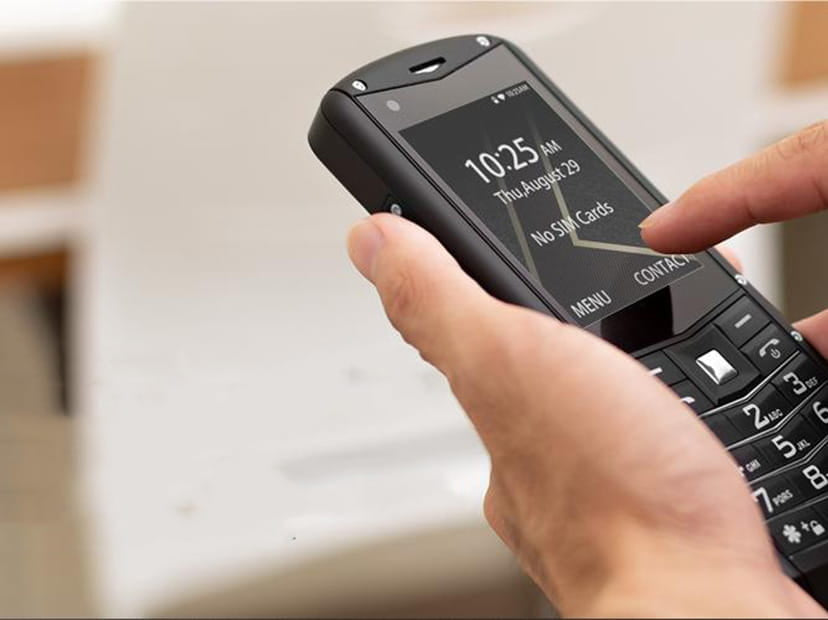 Traditional feature phone design with easy to use keypad
2.8-inch QVGA screen with Touch screen for ease of use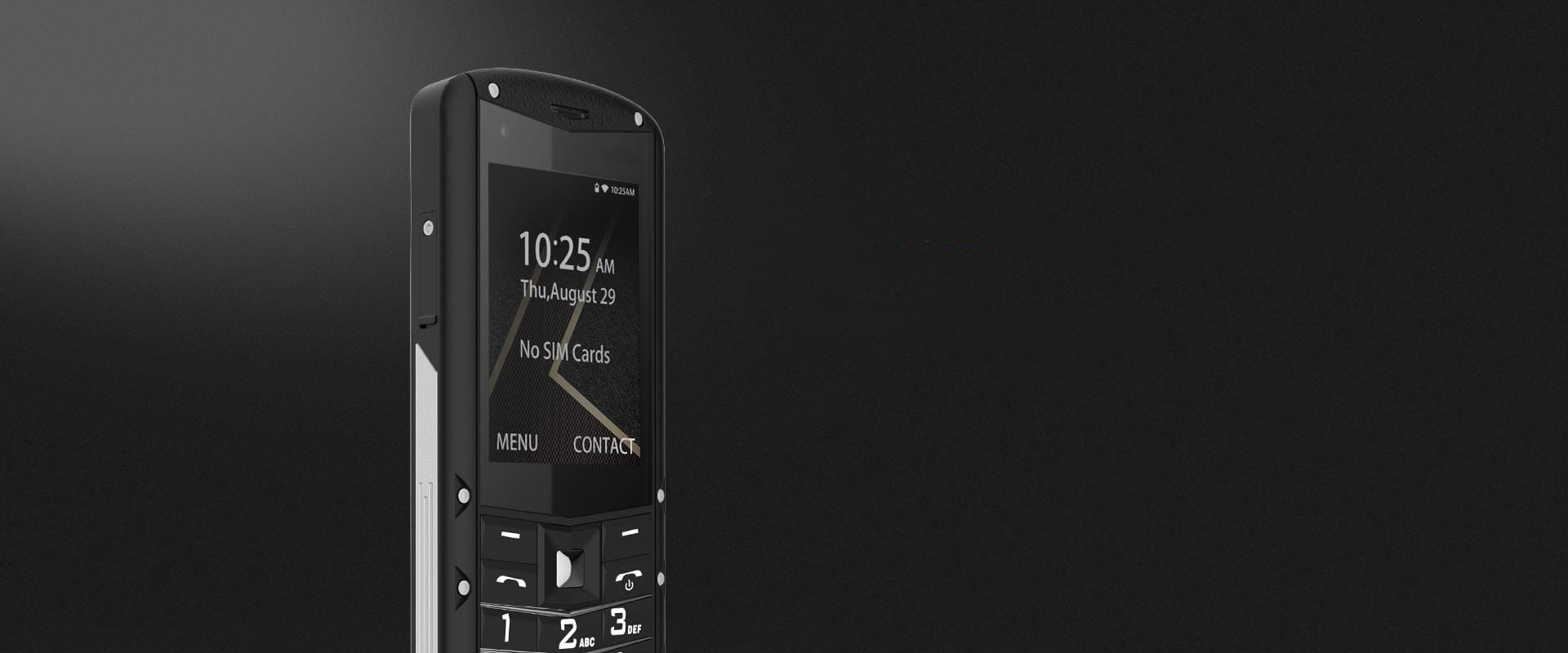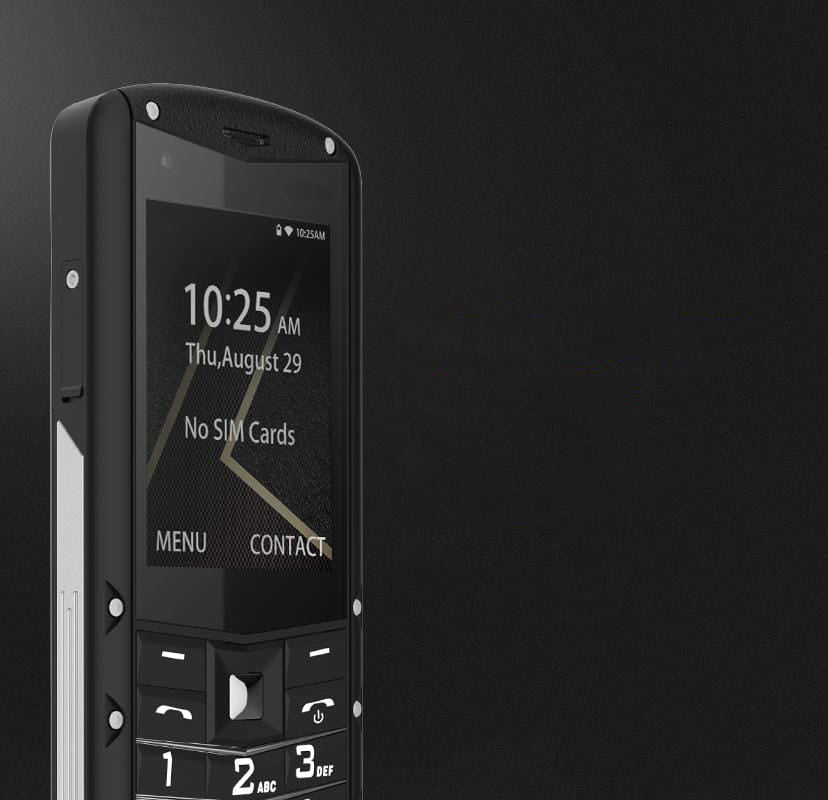 Supports 4G and WIFI internet connection
-Always online
-Can be used as a hotspot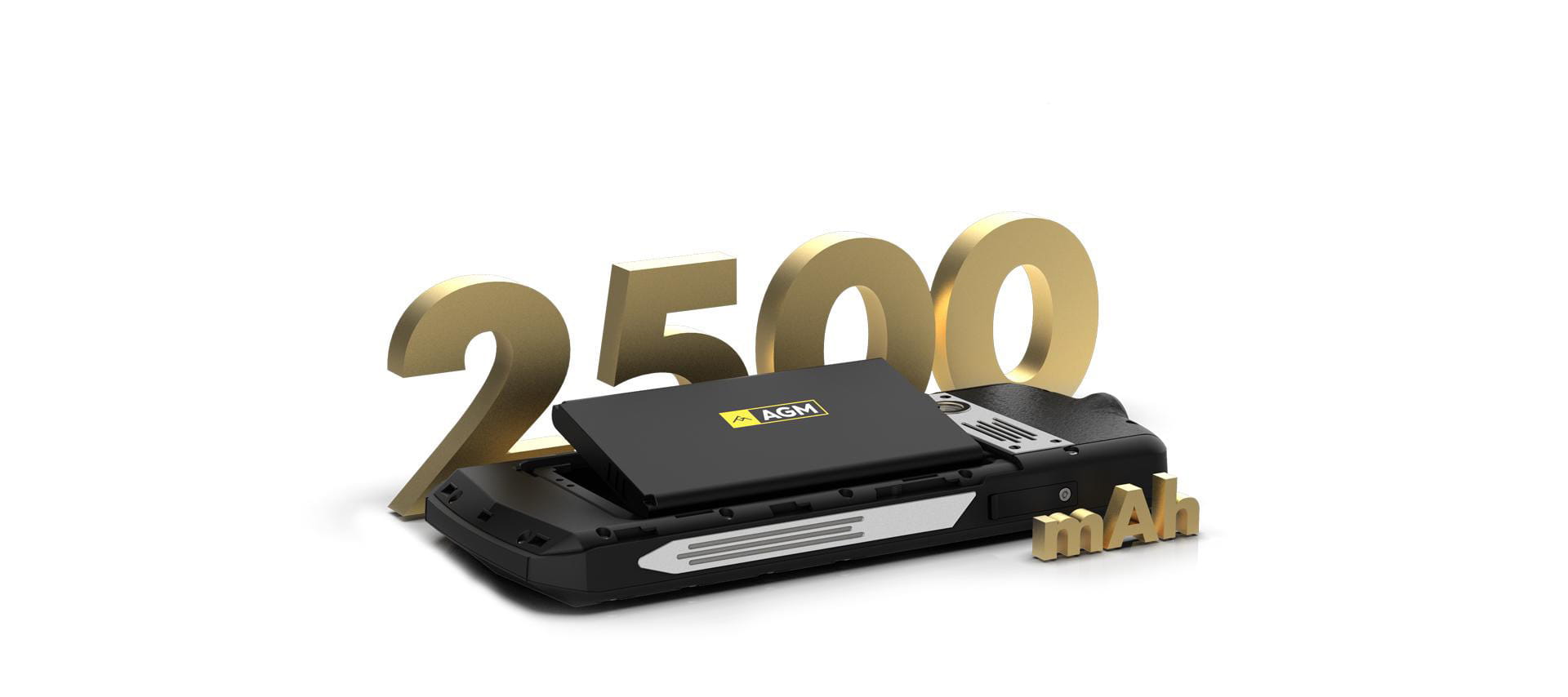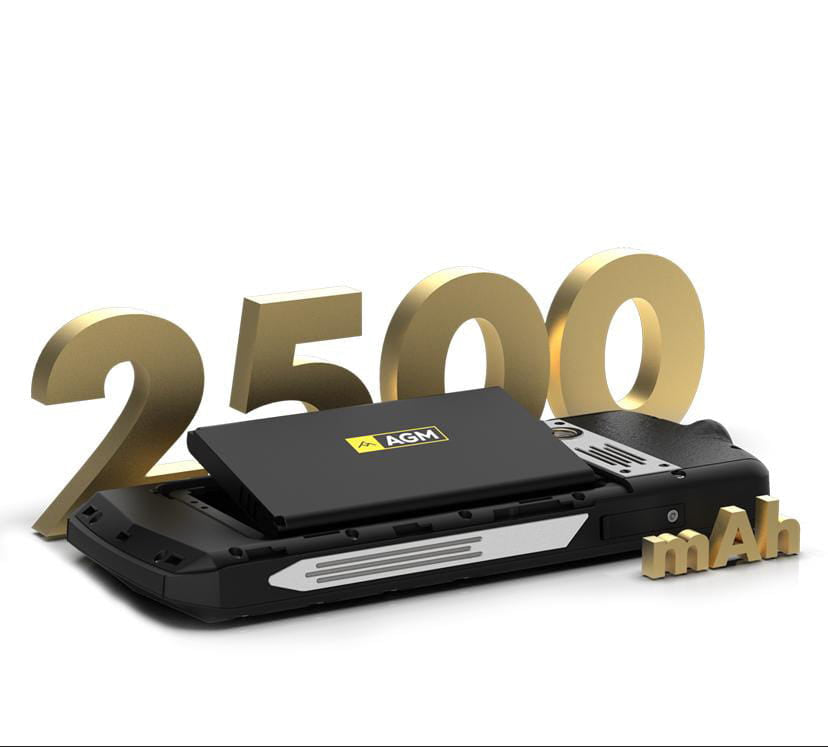 2500 mAh ultra long-life battery,charge and forget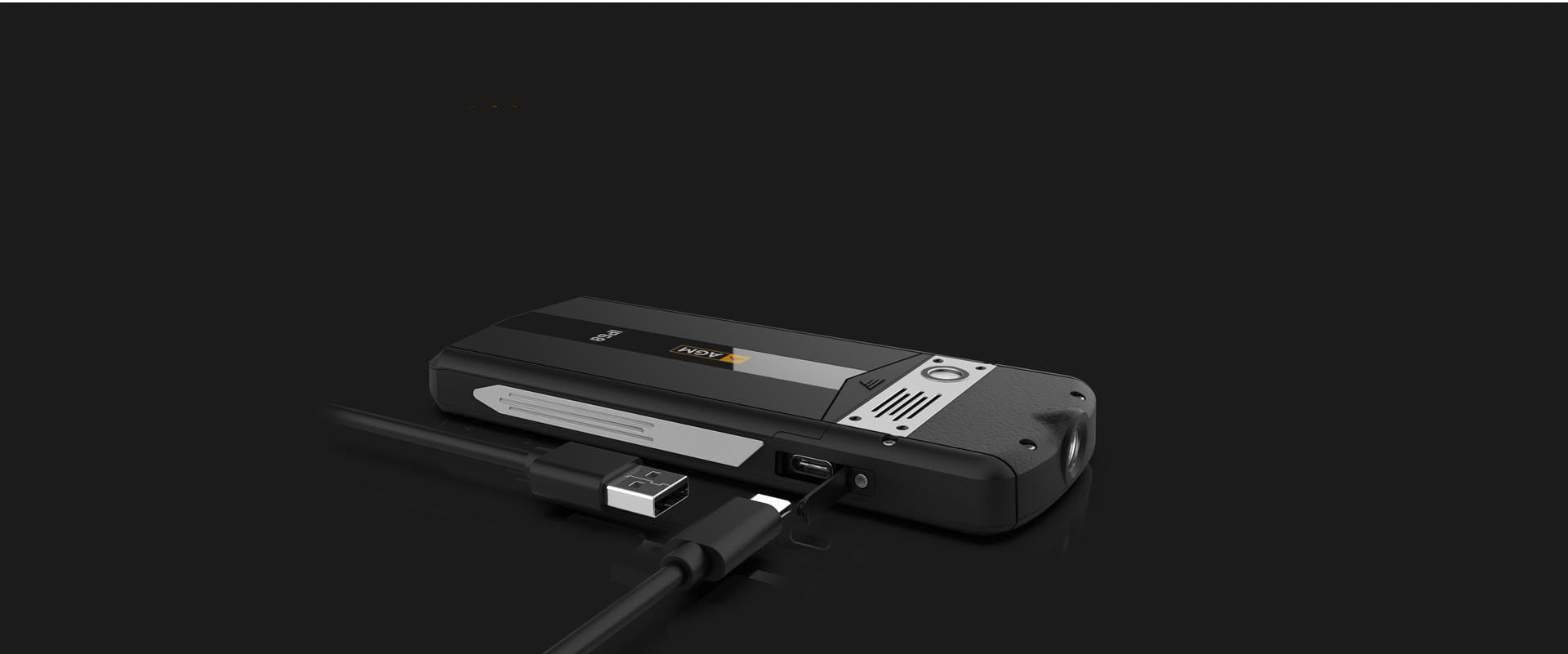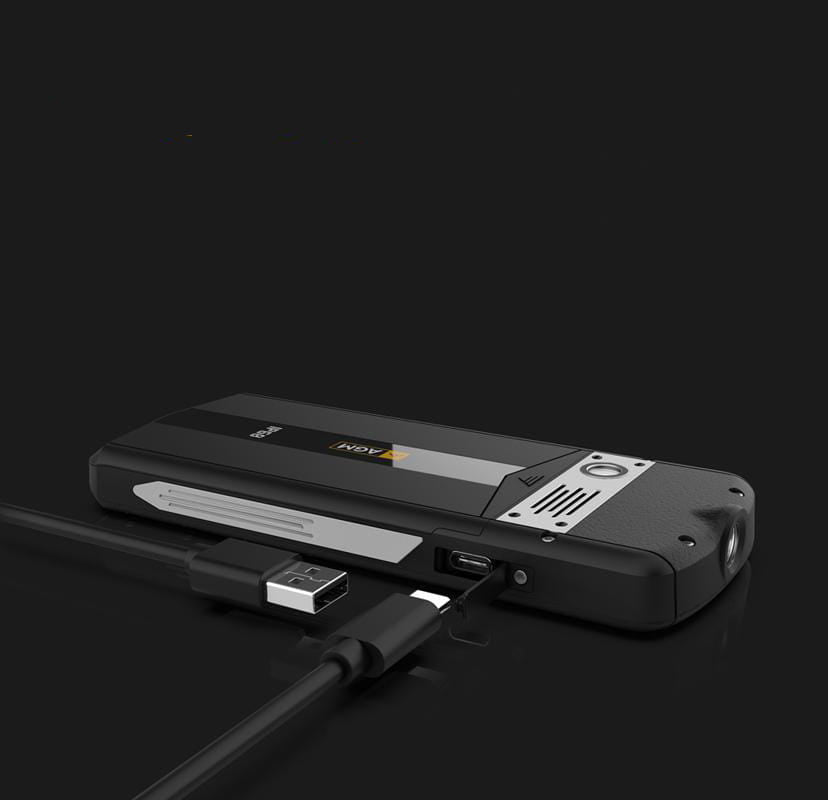 USB Type C I/O, your best backup device
*This I/O does not support wired earphones
*This Type C port is not waterproof, the rubber cover must be closed to maintain integrity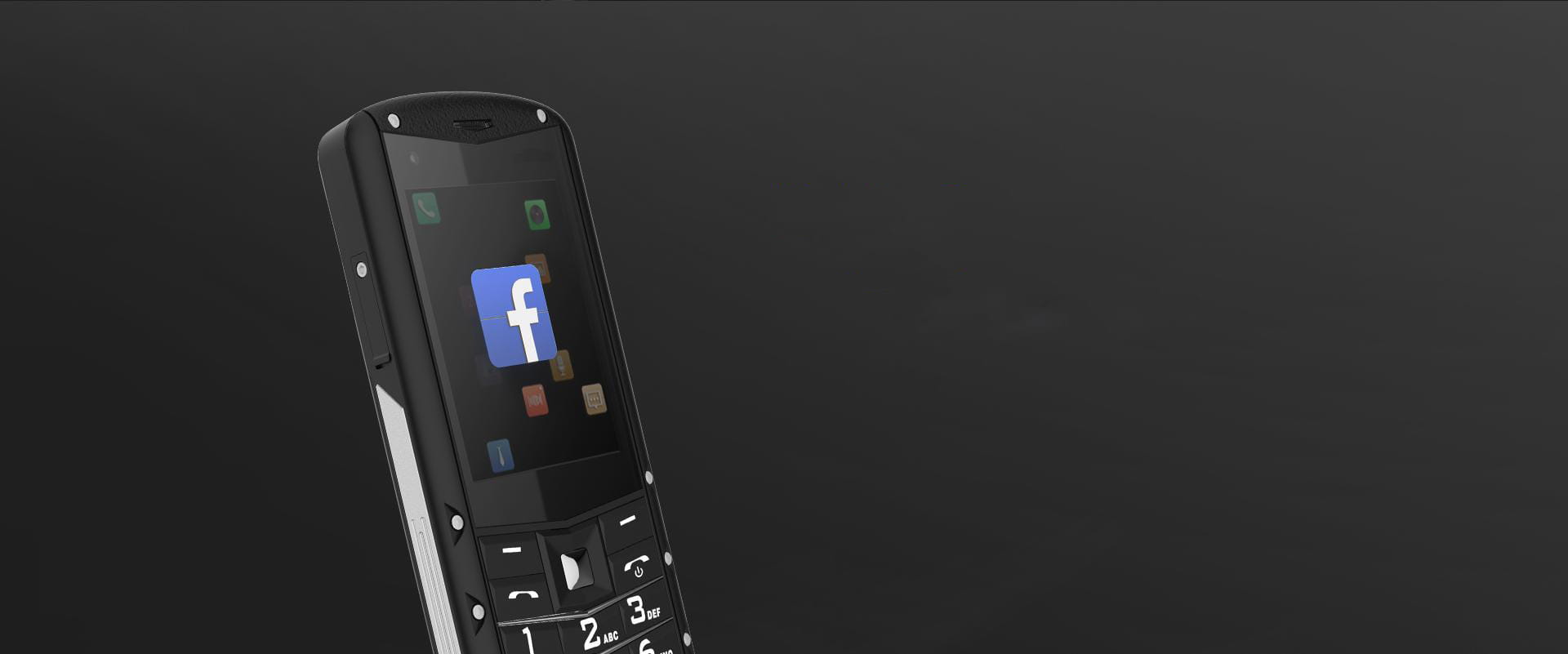 WhatsApp, Skype and Facebook pre-installed
*Functions simplified due to limited screen size
*There is no access to the app store, users cannot install applications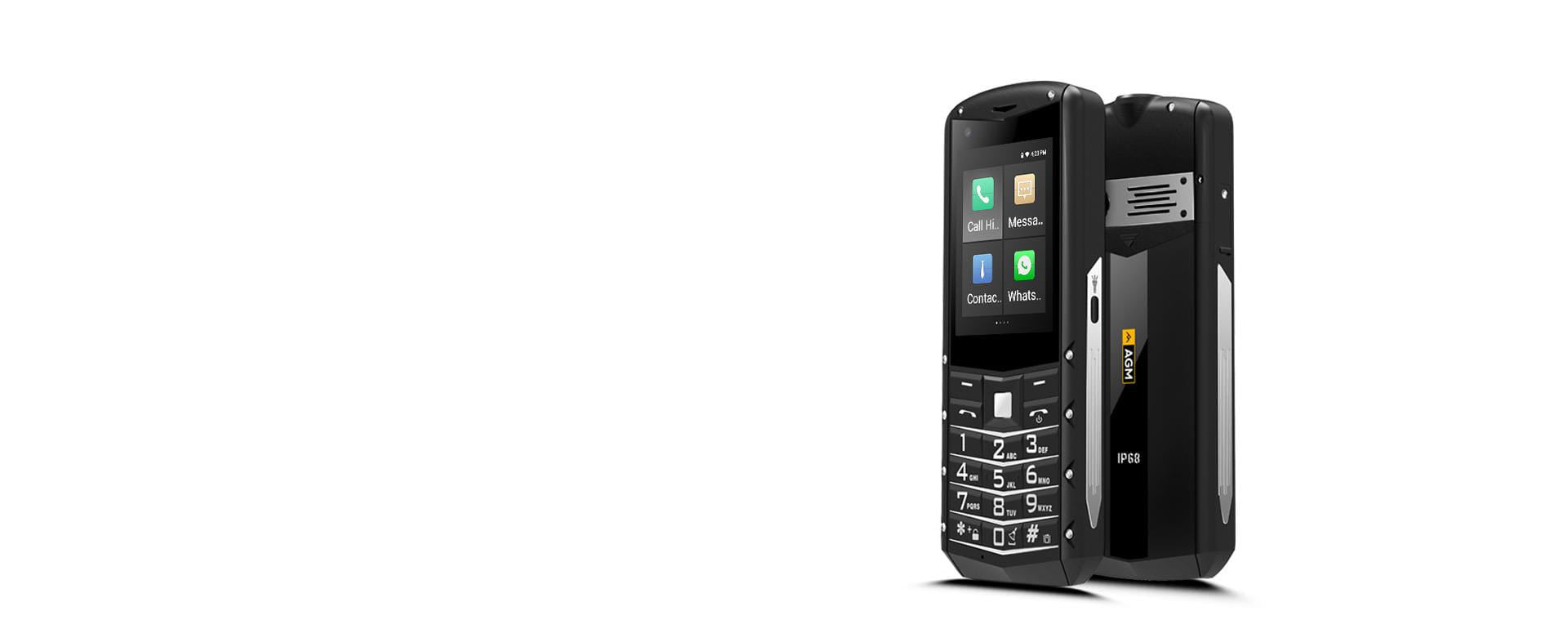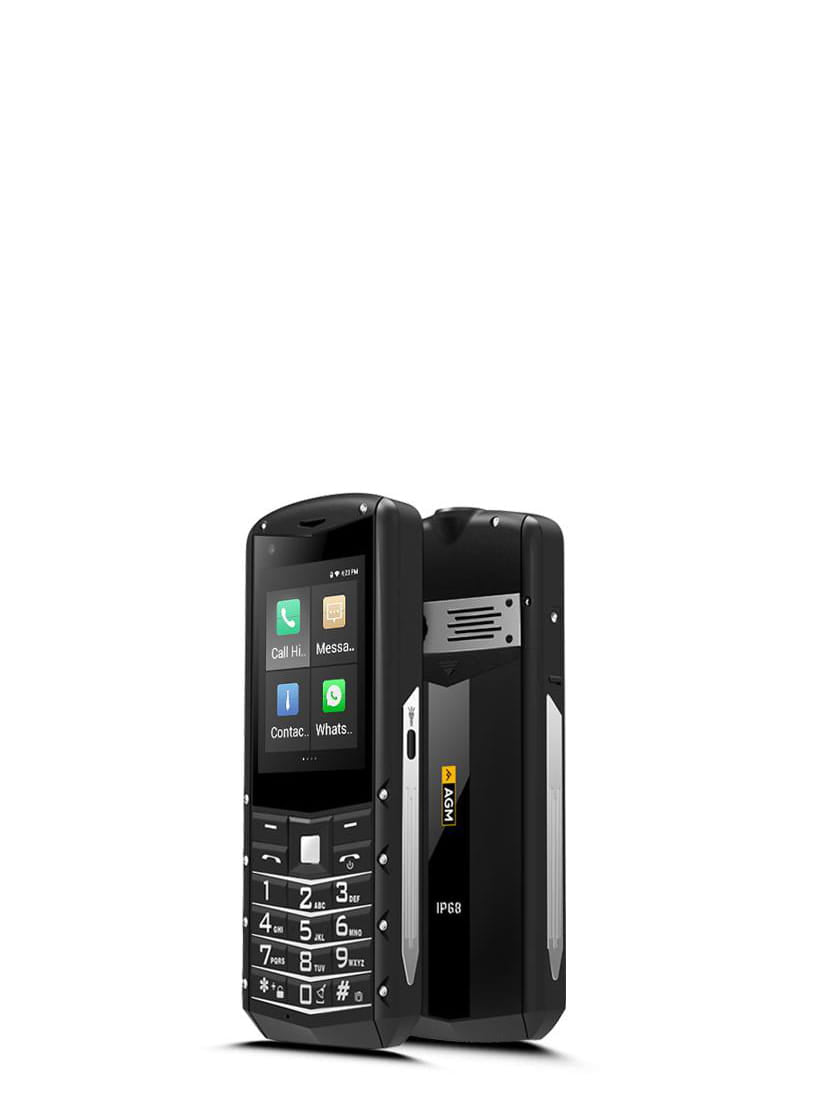 1GB RAM + 8GB ROM memory on board
to make the device run smoothly
Up to 128GB Micro SD card supported to expand the storage.
One touch operation to clear memory cache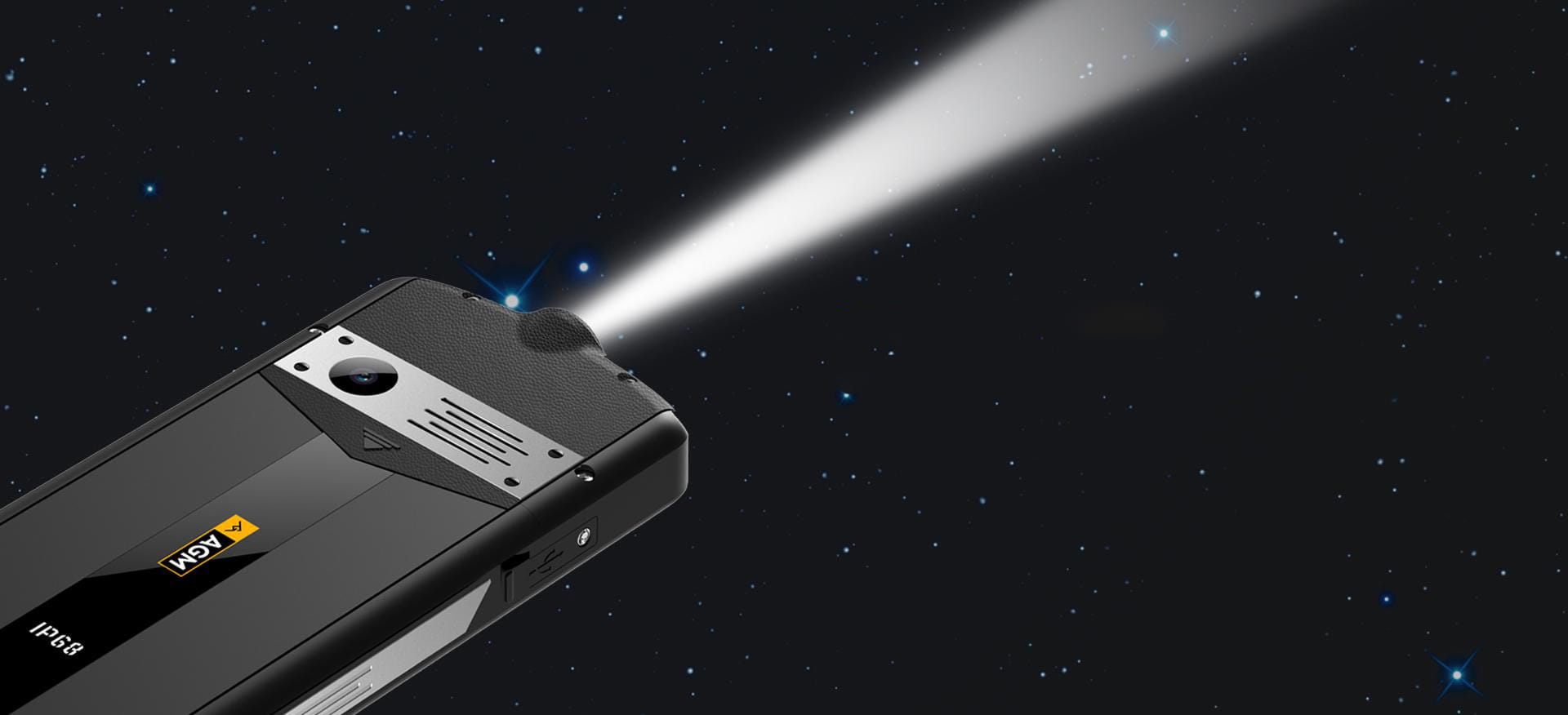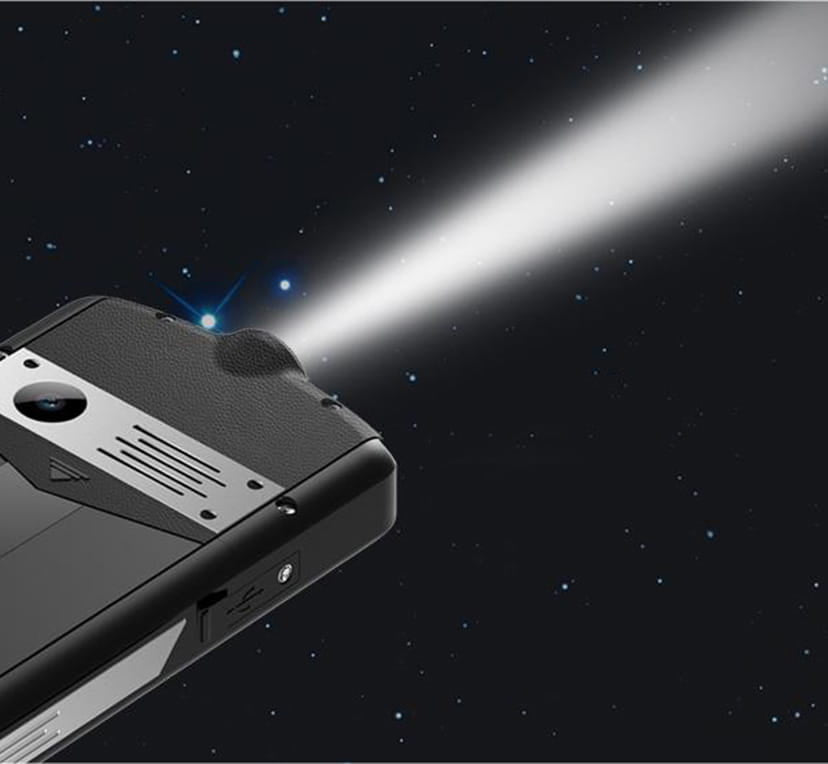 High lumen LED torch
Built in FM antenna, enjoy music anywhere.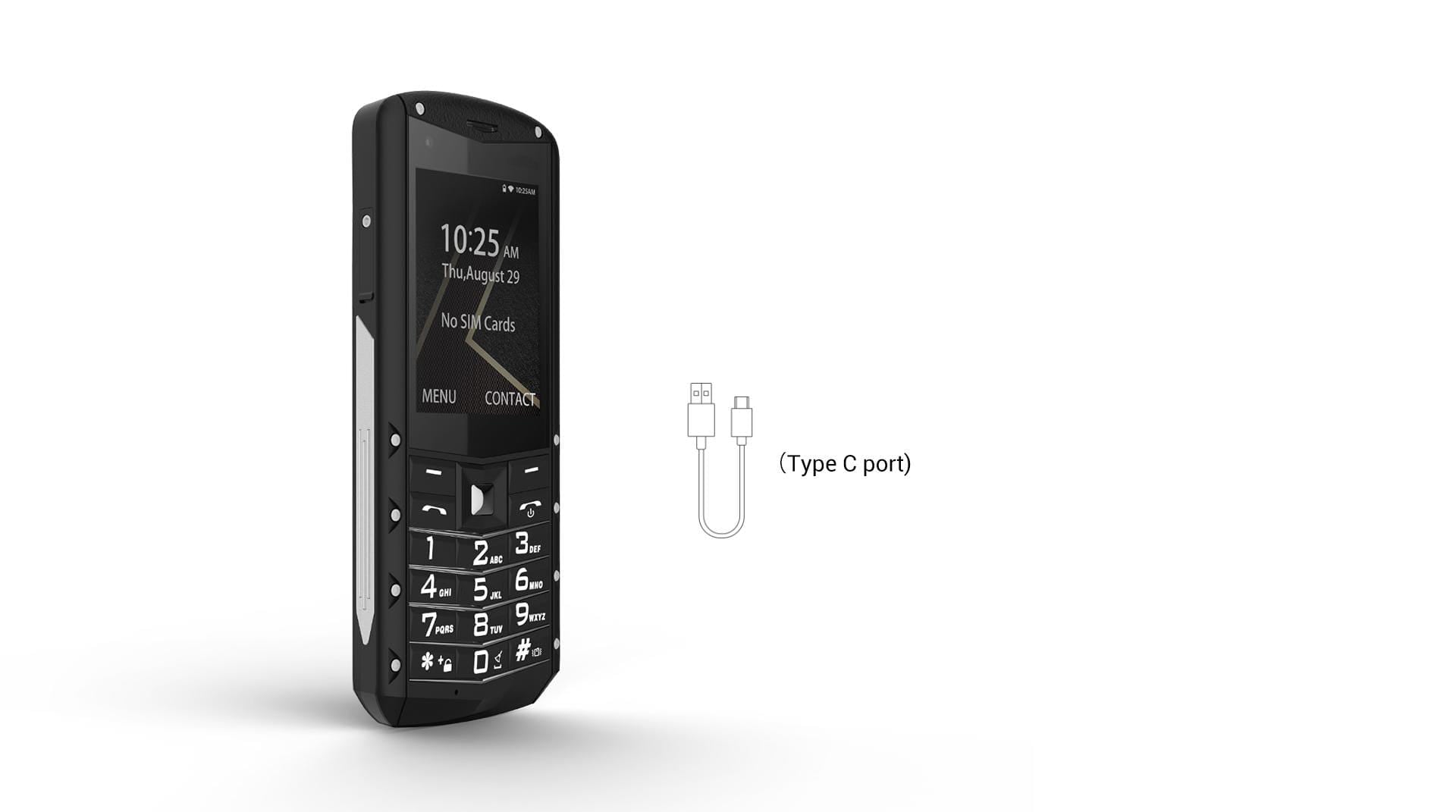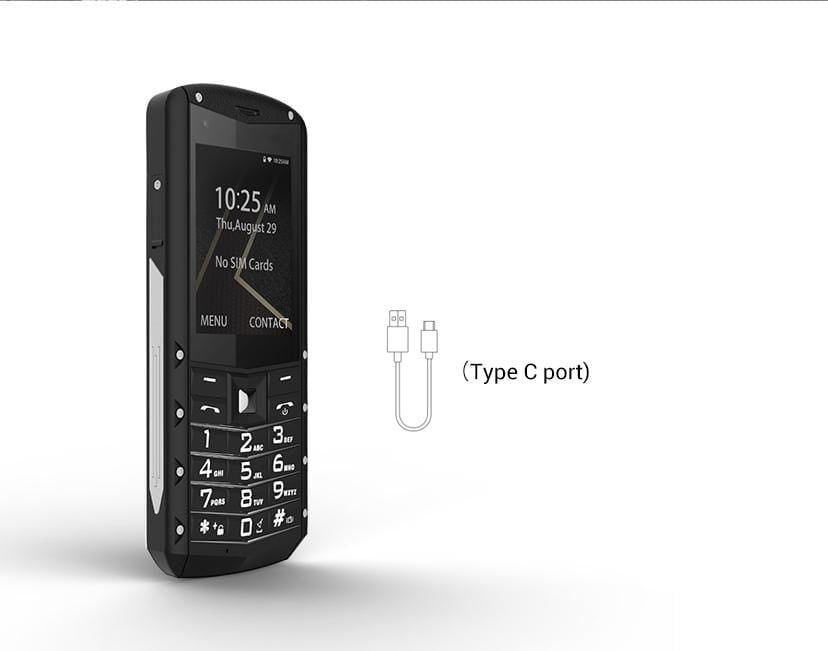 Ecology package without AC adapter. Device can be charged using any certified AC adaptor.