【How can i be sure that AGM phone are really waterproof,dustproof and shockproof?】

All AGM phones comply with the IP68 standard which ensures resistance to dust and liquids, for temporary or prolonged periods depending on the terminal and under normal use as recommended by the manufacturer. All of our models have undergone strenuous waterproof and resistance tests to comply with these standards as well as the MIL-STD-810H standard. In addition we have also developed our own standard called OEPT (Outdoor Environments Performance Test) to further protect the devices.

【How long is AGM phone guaranteed for?】

All AGM devices are guaranteed for one year.

【Where can I buy AGM Phone?】

AGM Phone can be purchased through this Website Store, AliExpress Store, Amazon Store etc.

【How to check if the network frequencies is compatible in my country?】
1.Check which network standard and which frequency bands your phone supports
2.Search your local network operator via Google browser to learn more about the latest local network standard and the frequency bands; Click here to check (just for reference):http://maps.mobileworldlive.com
3. If there is a frequency bands which your phone supports matched with the local frequency bands, you can use the phone in your country

【How to use OTA to update Android system?】

Find the app "update" or "System update". It will show that your system is up-to-date after update package installed.

【How if my phone is always too hot?】

It is normal that the smartphone device gets hot when playing videos or games on it or charging it, however, you can reduce the hot by following actions:
1.Turn off the function and apps seldom used such as Wi-Fi, GPS etc.;
2.Turn down the brightness of the screen;
3. Turn off the apps running in the background periodically and clear cache periodically to keep enough running space all the time;
4. Uninstall abnormal apps with bugs which may cause much heat during running;
5. Do not use phone during charging unless necessary.

【How to get aftersales warranty?】

AGM provides authorized aftersales warranty in Europe and Russia.
If you are outside Europe and Russia, please check with the dealer where you buy for service.

【Can i use this phone in my country?】

We add a link to show you how to check the phone, whether it can be used in your country.
1. All our smartphone is unlocked for worldwide use, but please check if your local area network is compatible with our AGM phones, You can check this link: Willmyphonework.net Or " Maps.mobileworldlive.com " To see the network frequency for your country,
Please confirm with your carriers or suppliers before purchasing this product.
2. Most of the two sim mobile phones have only one sim slot supporting 3G WCDMA / 4G network.

【I didn't get my parcel, how to do?】

1.No logistic information for a long time: We will send you tracking number after we sending items, if the losgistic information updated normally, hope you can don't worry about it and just wait more days.If you didn't get the parcel more than 90 days, we will refund you full money.If parcel shows delivery, we do not accept refunding request anymore.You may also need to pay customs tax.
2.Parcel was returned by customs office: If it was hold by customs office, hope you can go there to make clearance as soon as possible, we will try our best to help you to get the parcel from customs,we do not refund if parcel returned caused by buyer reasons.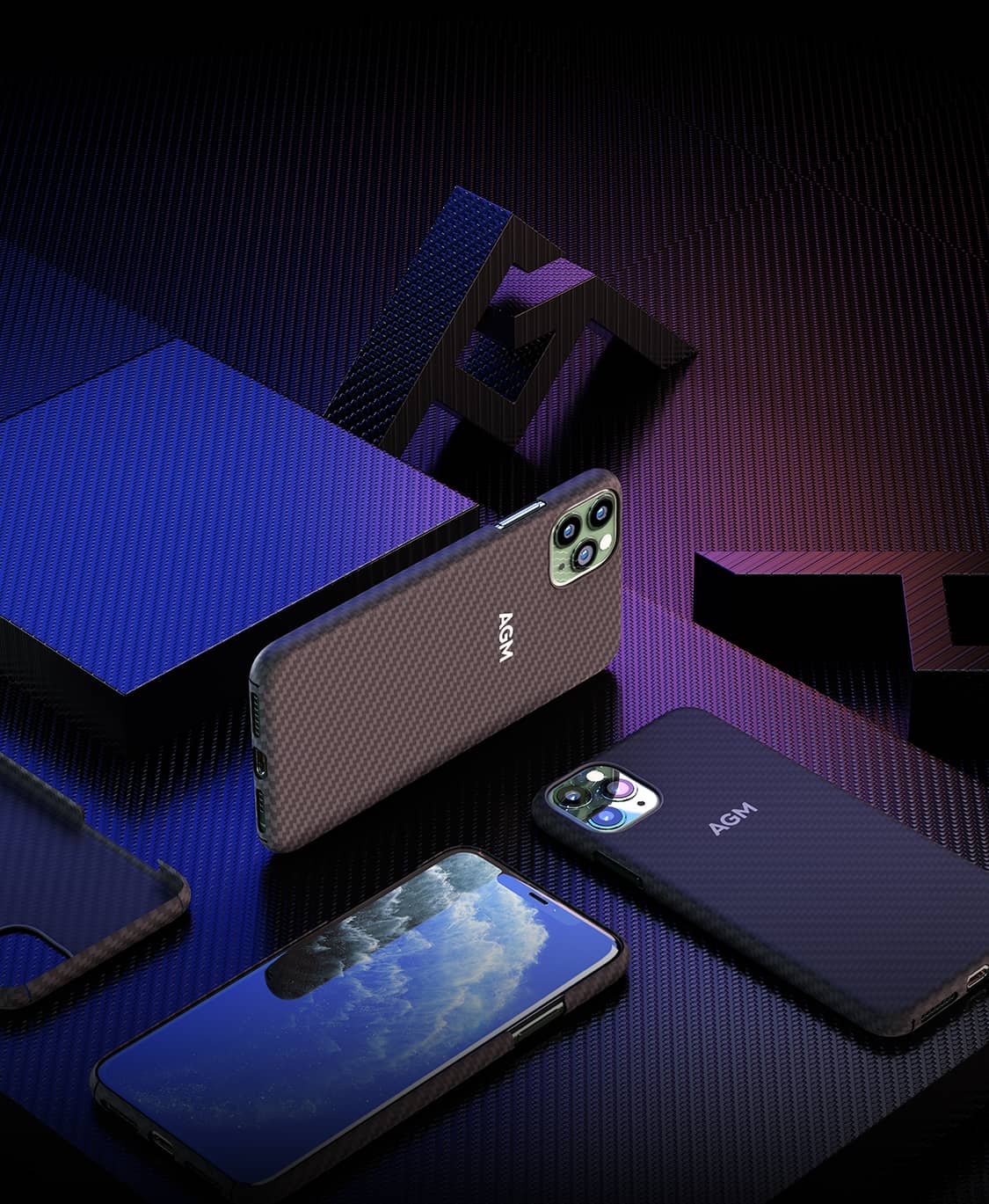 AGM
Aramid Fiber Case
for 12 mini/12/12 Pro/12 Pro Max
Light, Simple, and Durable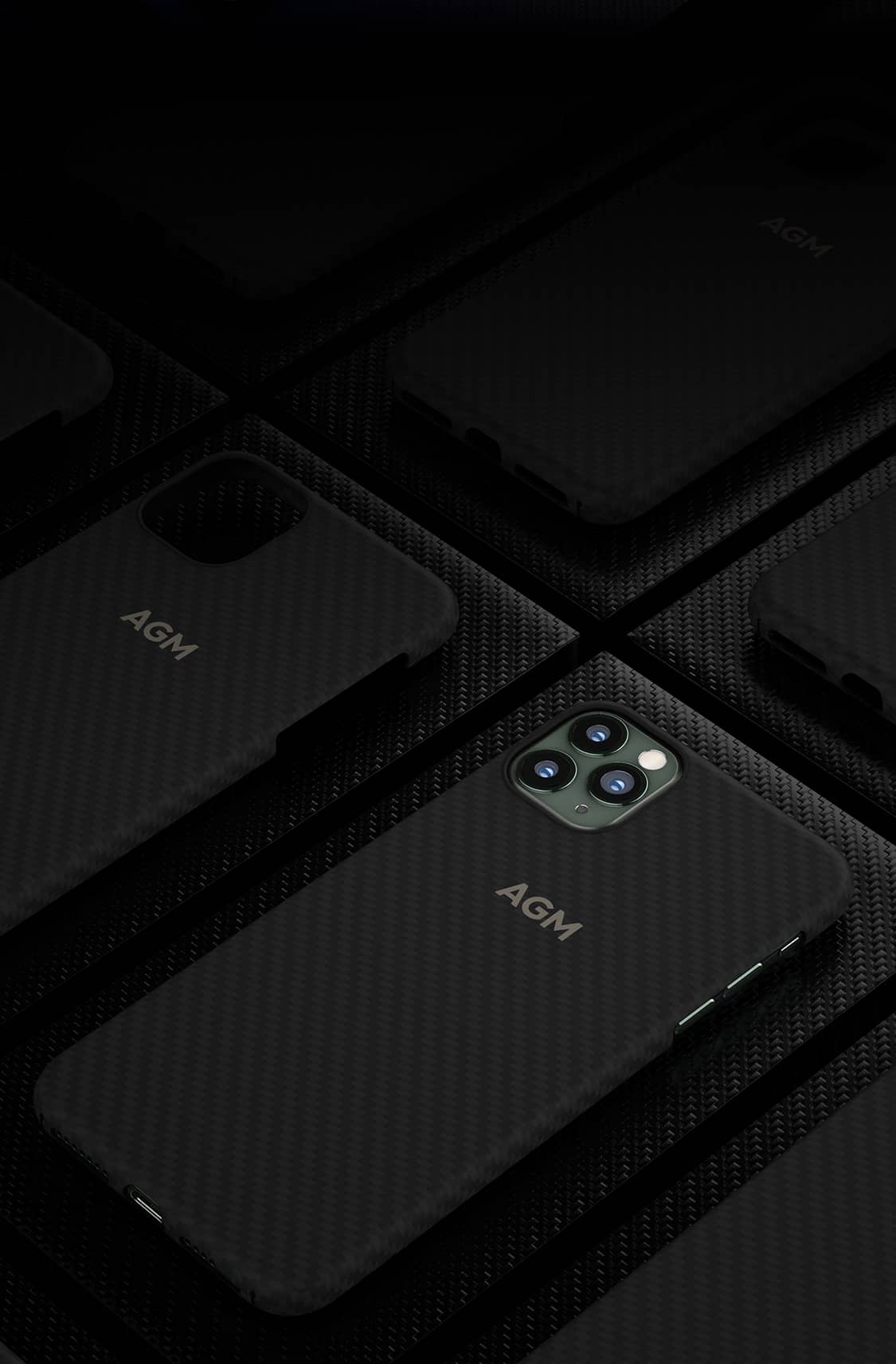 PERFECT SHIELD
Aramid Fiber,
a premium material for
Spacecraft, Aeroplane and Race Car
Cover up your most precious device with its bulletproof strength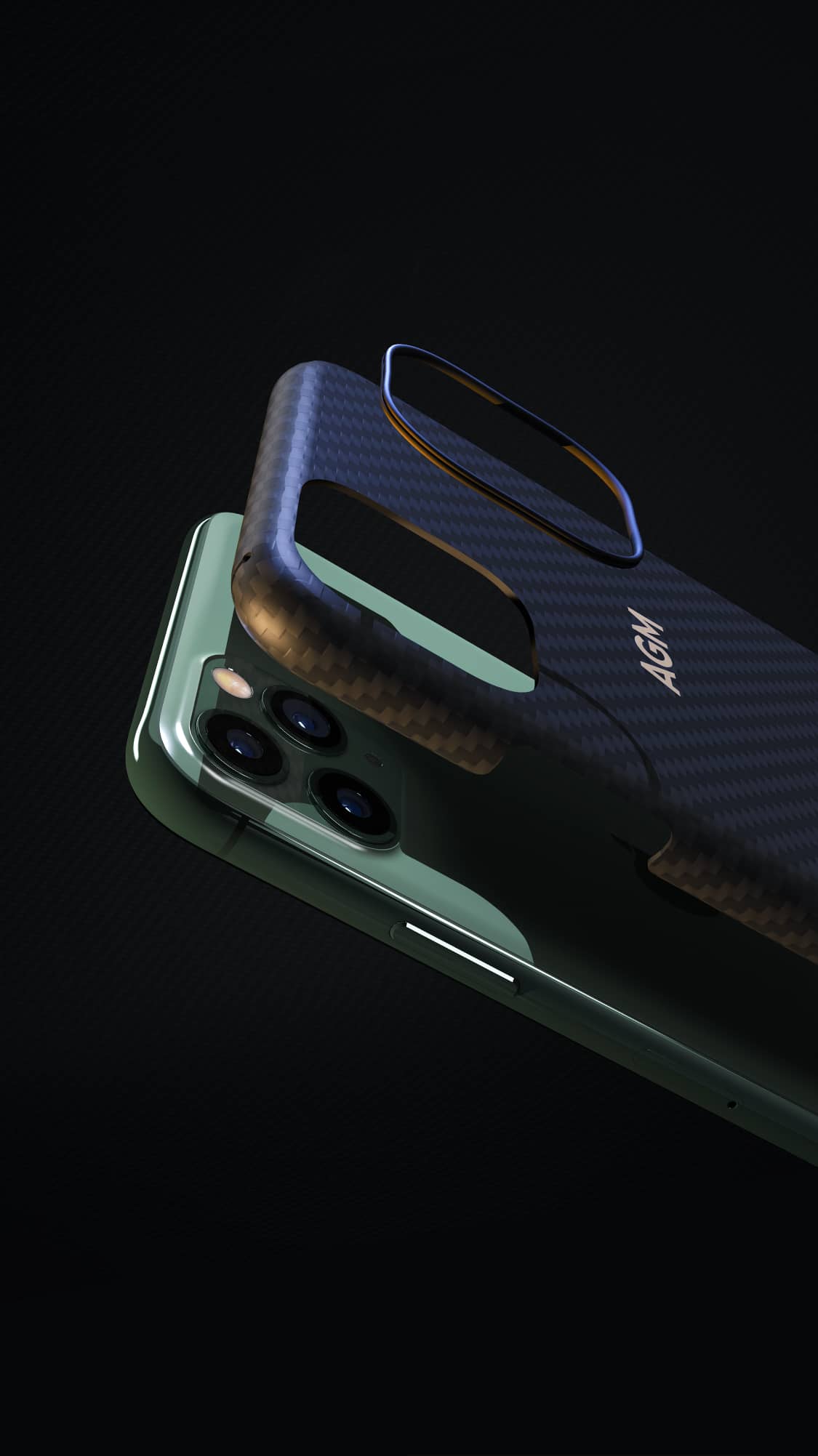 Ergonomics and Artistic Design
Precisely Designed and Crafted
Looking after the Tiniest Corners on the Phone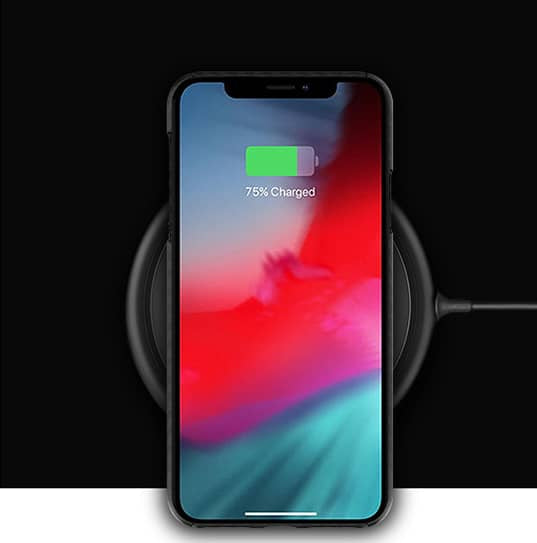 Wireless Charging
Friendly
Ultra-Slim
Quick Heat Reduction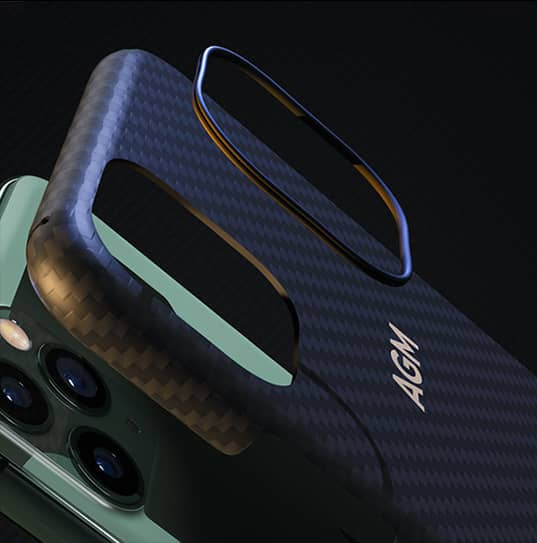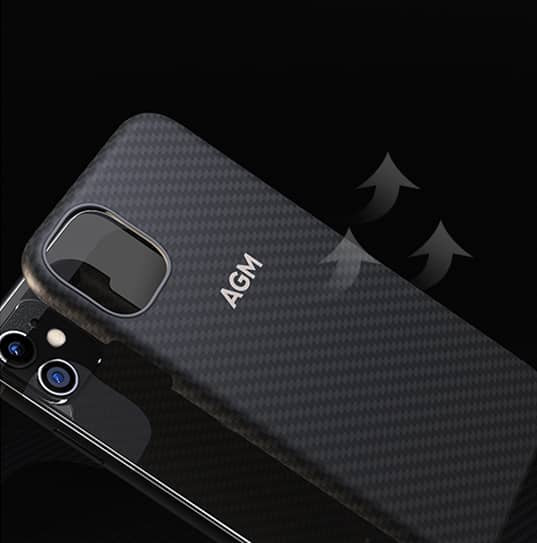 3D Grip Touch
Perfectly Fits and Better Feel
SPECIFICATION

10.8g(iPhone 12) 9.7g(iPhone 12 Pro) 11.6g(iPhone 12 Pro Max)