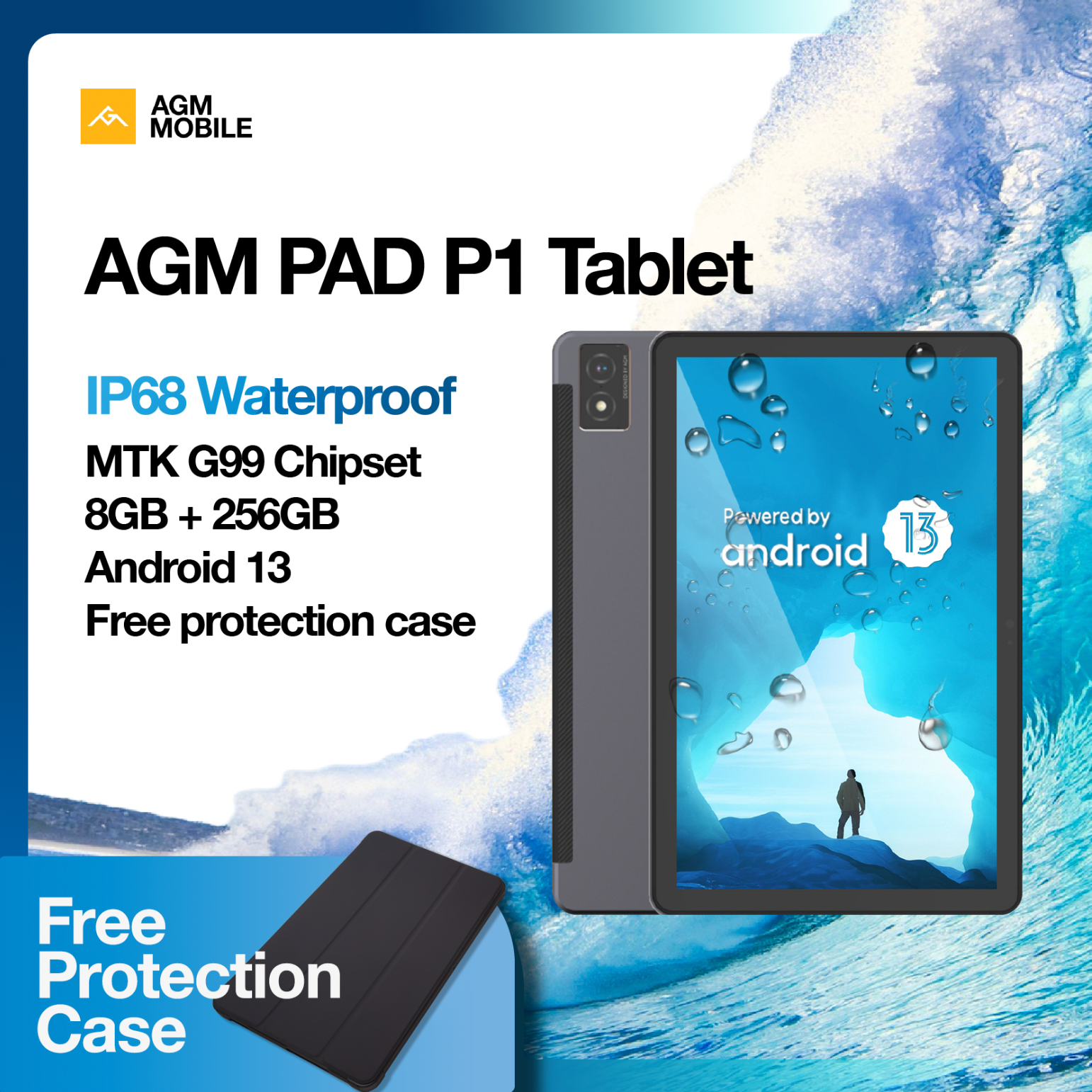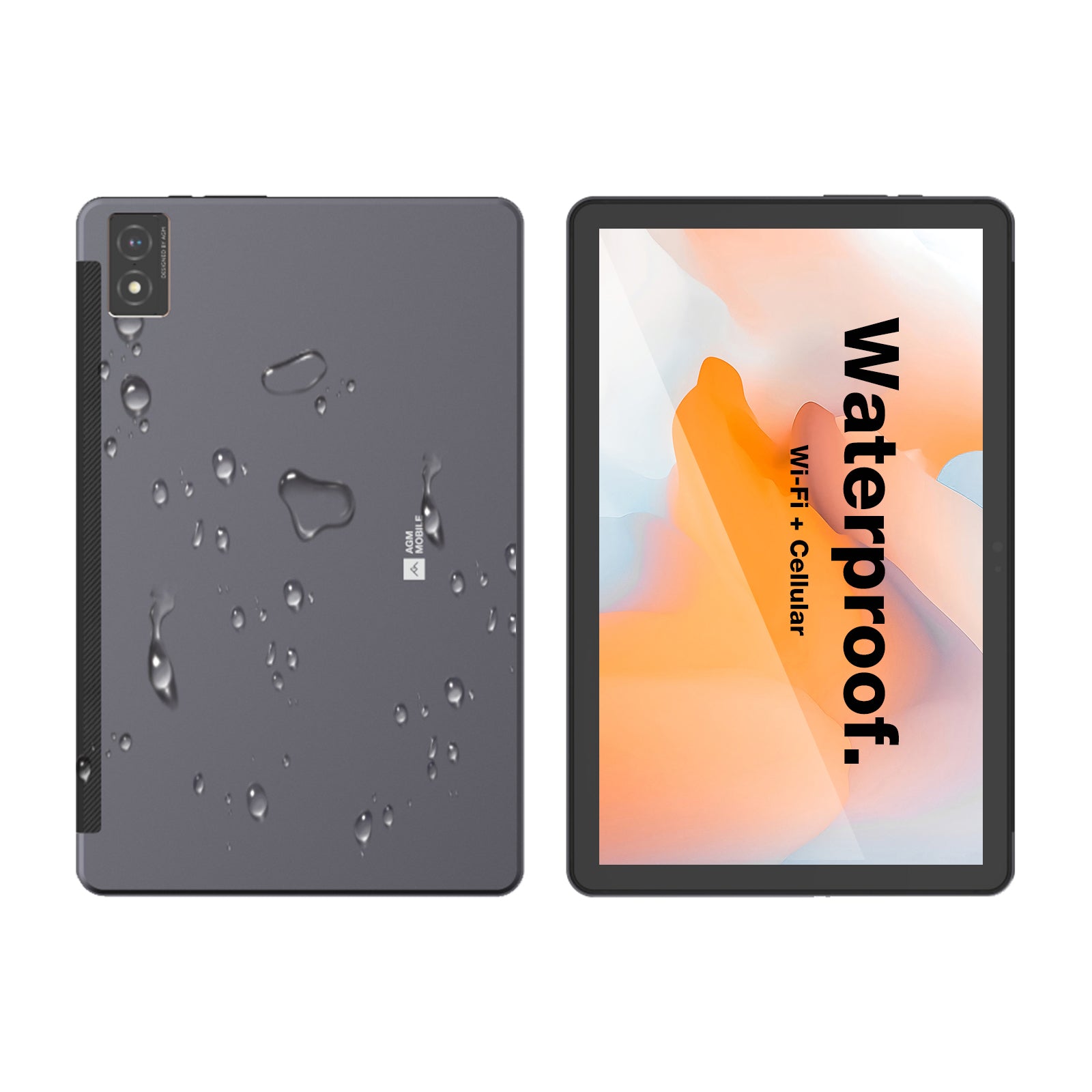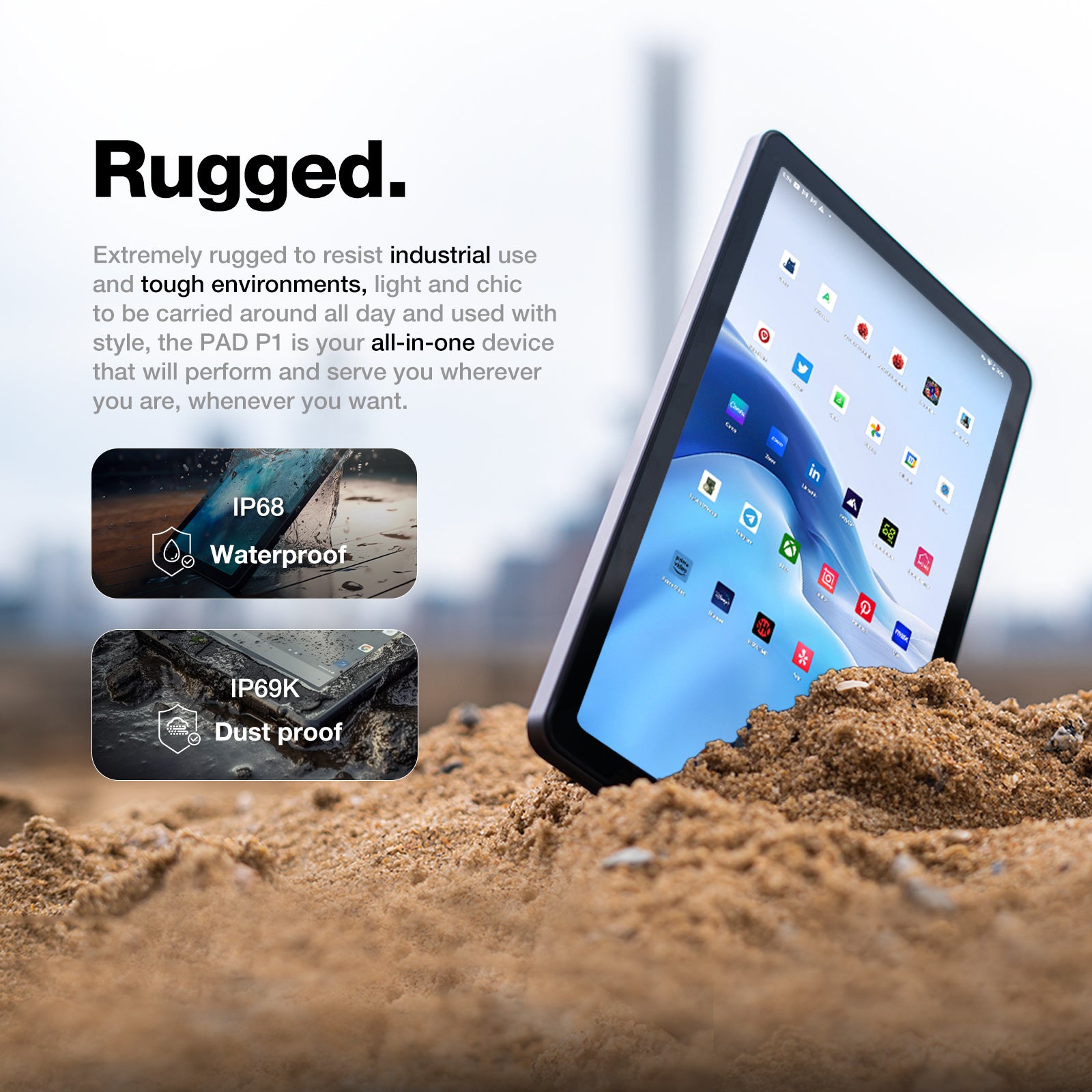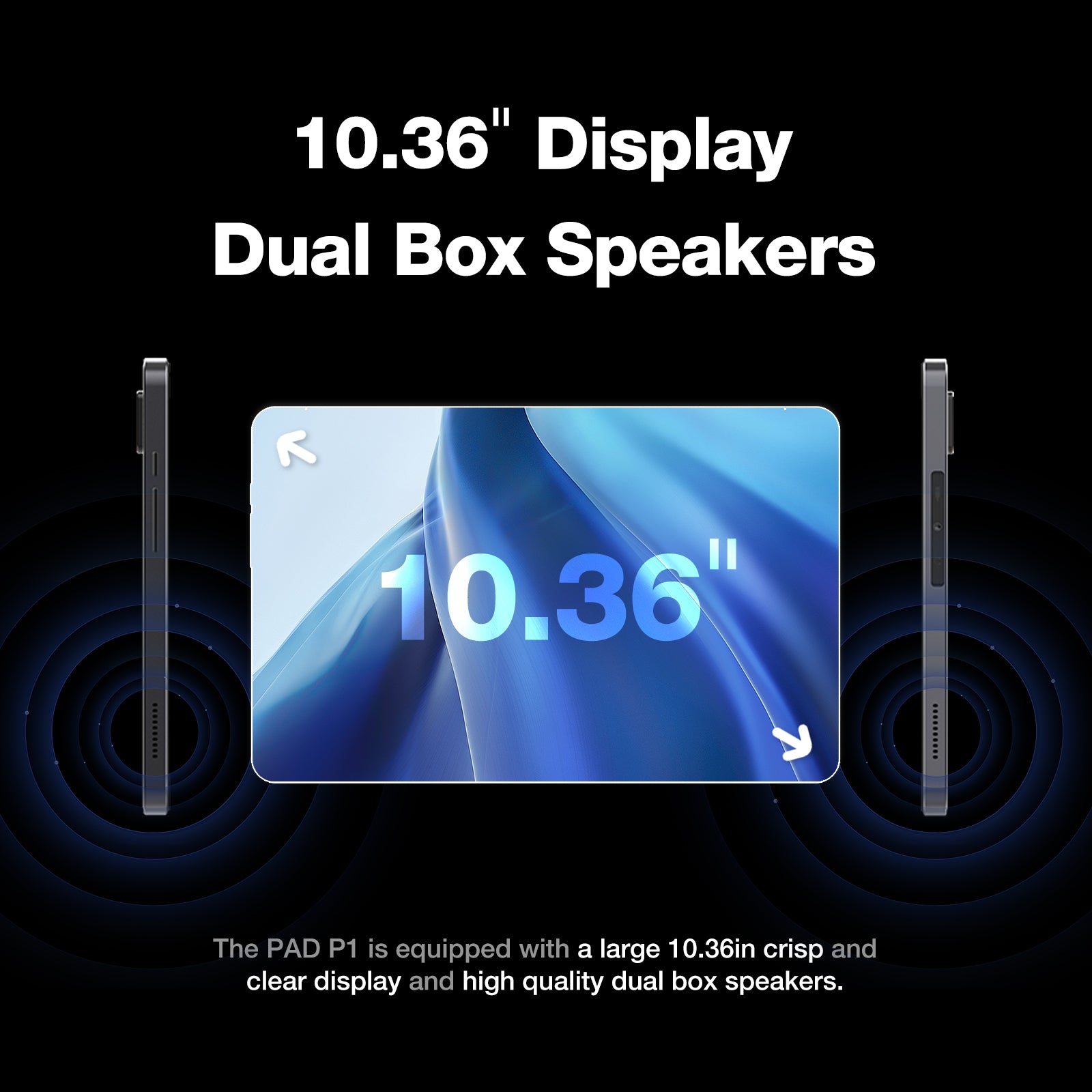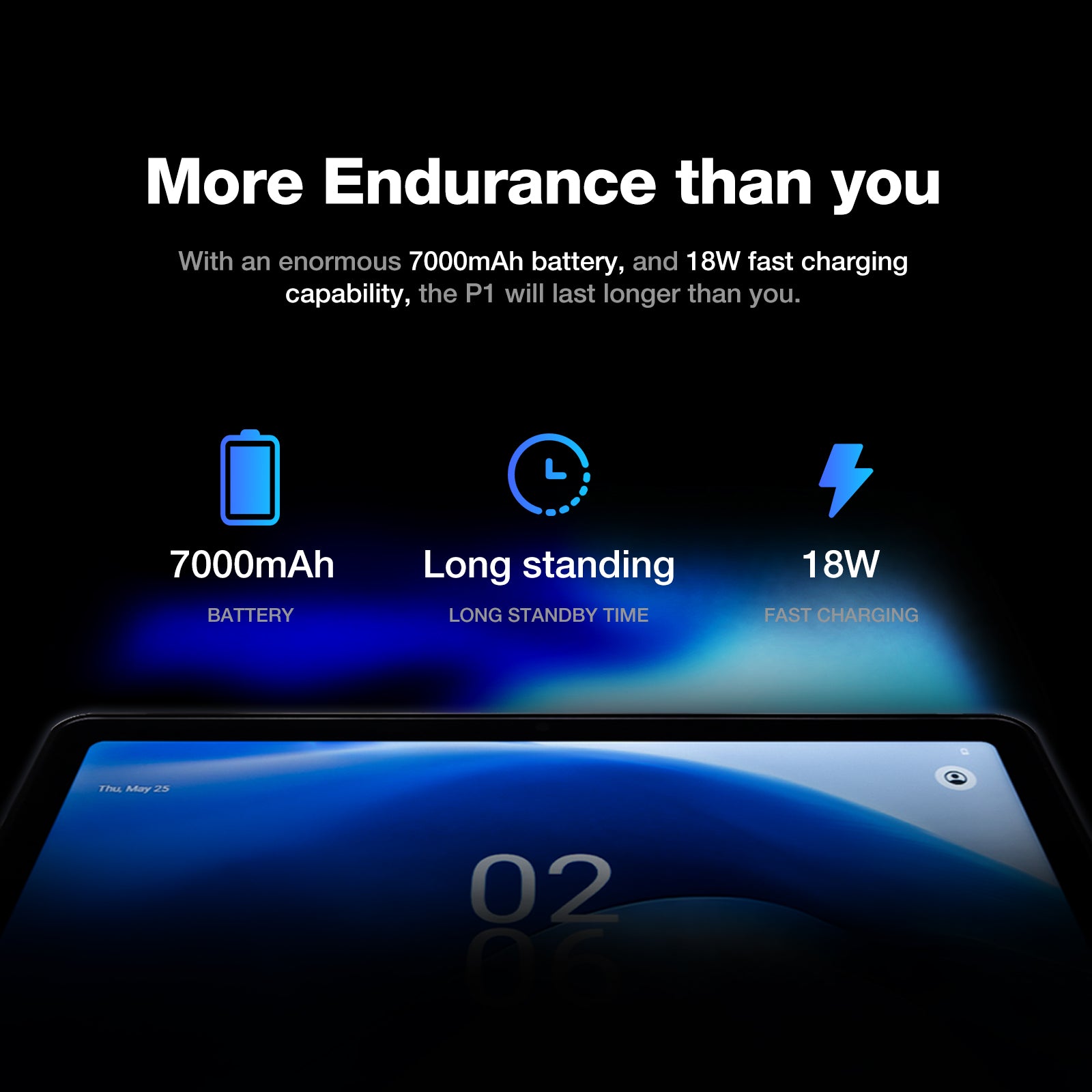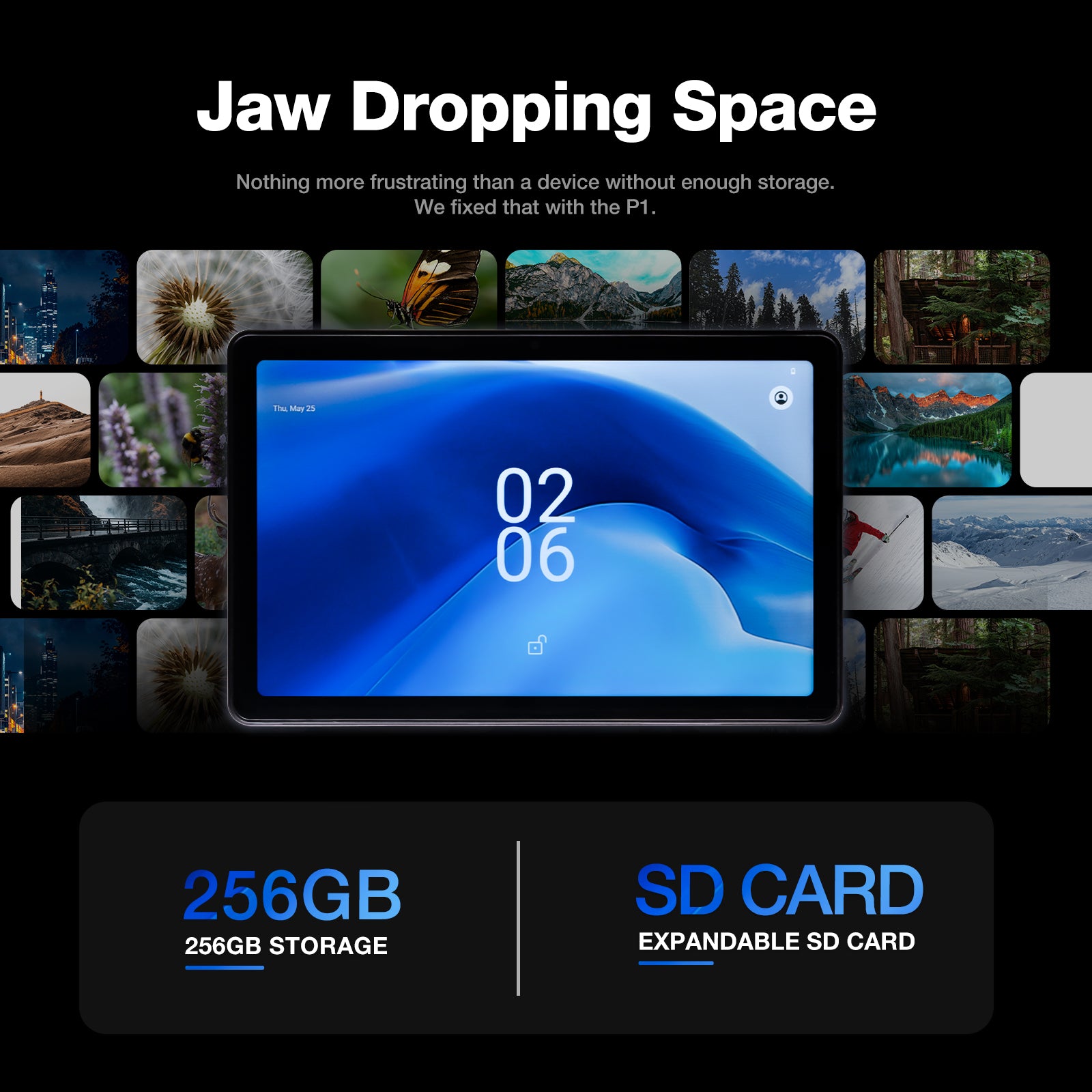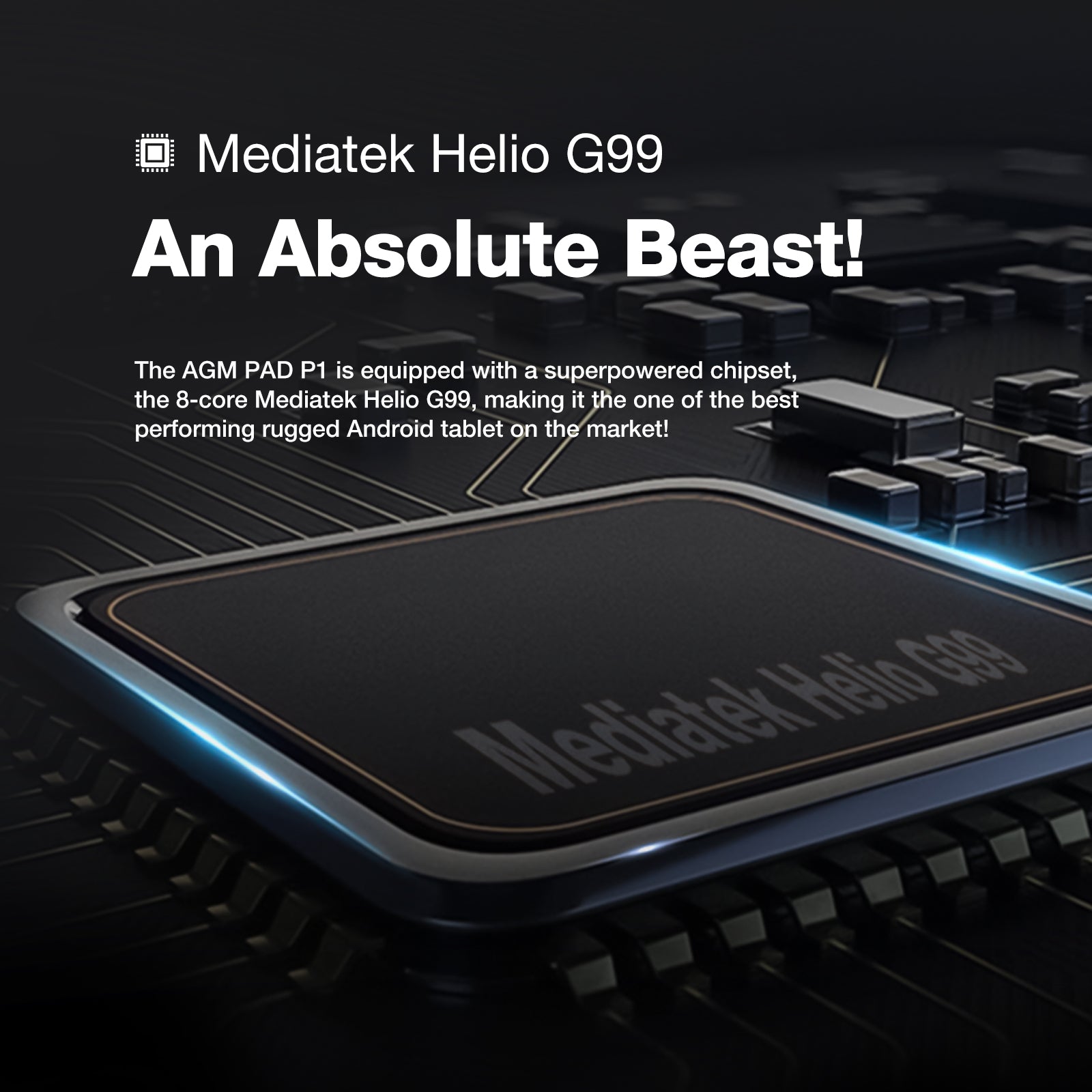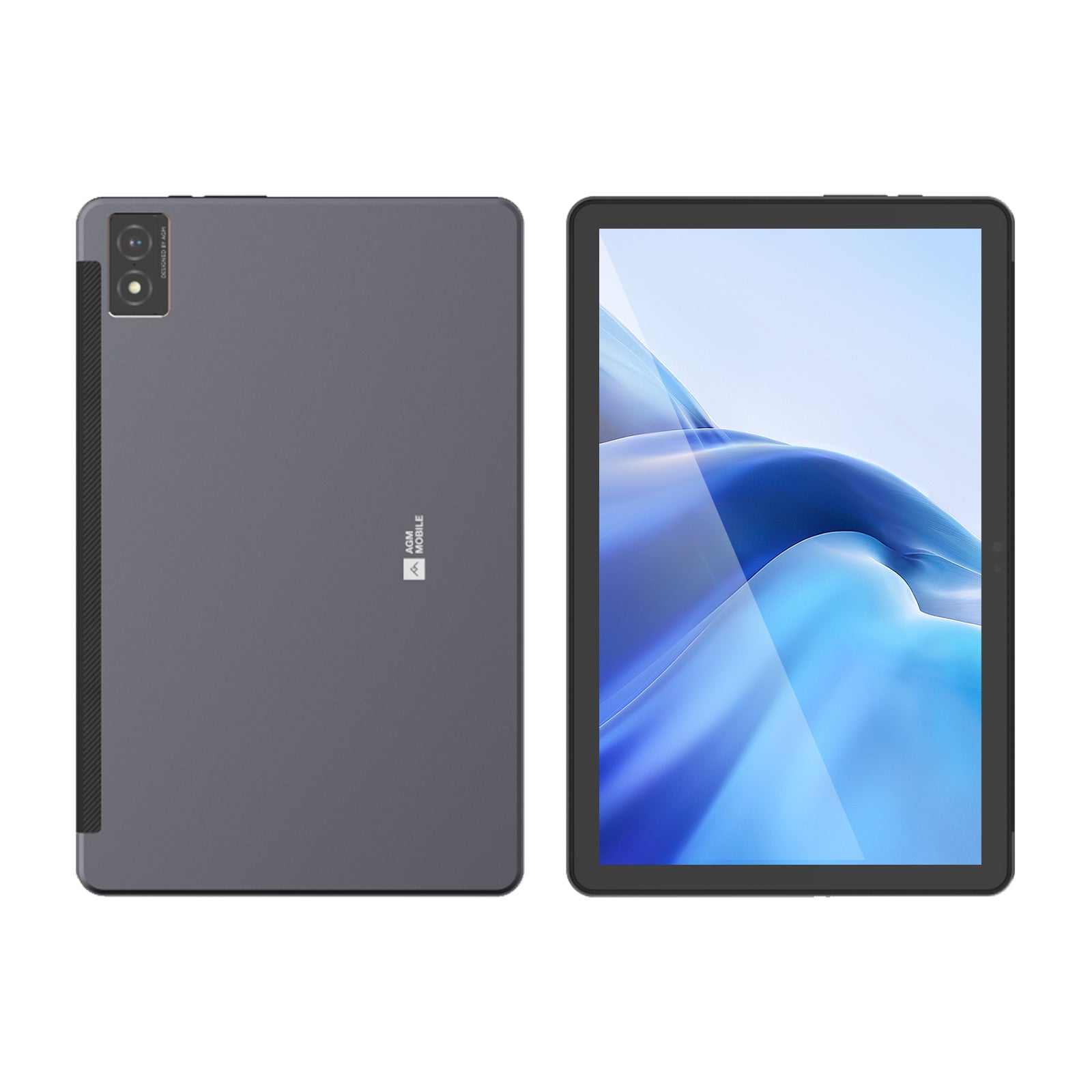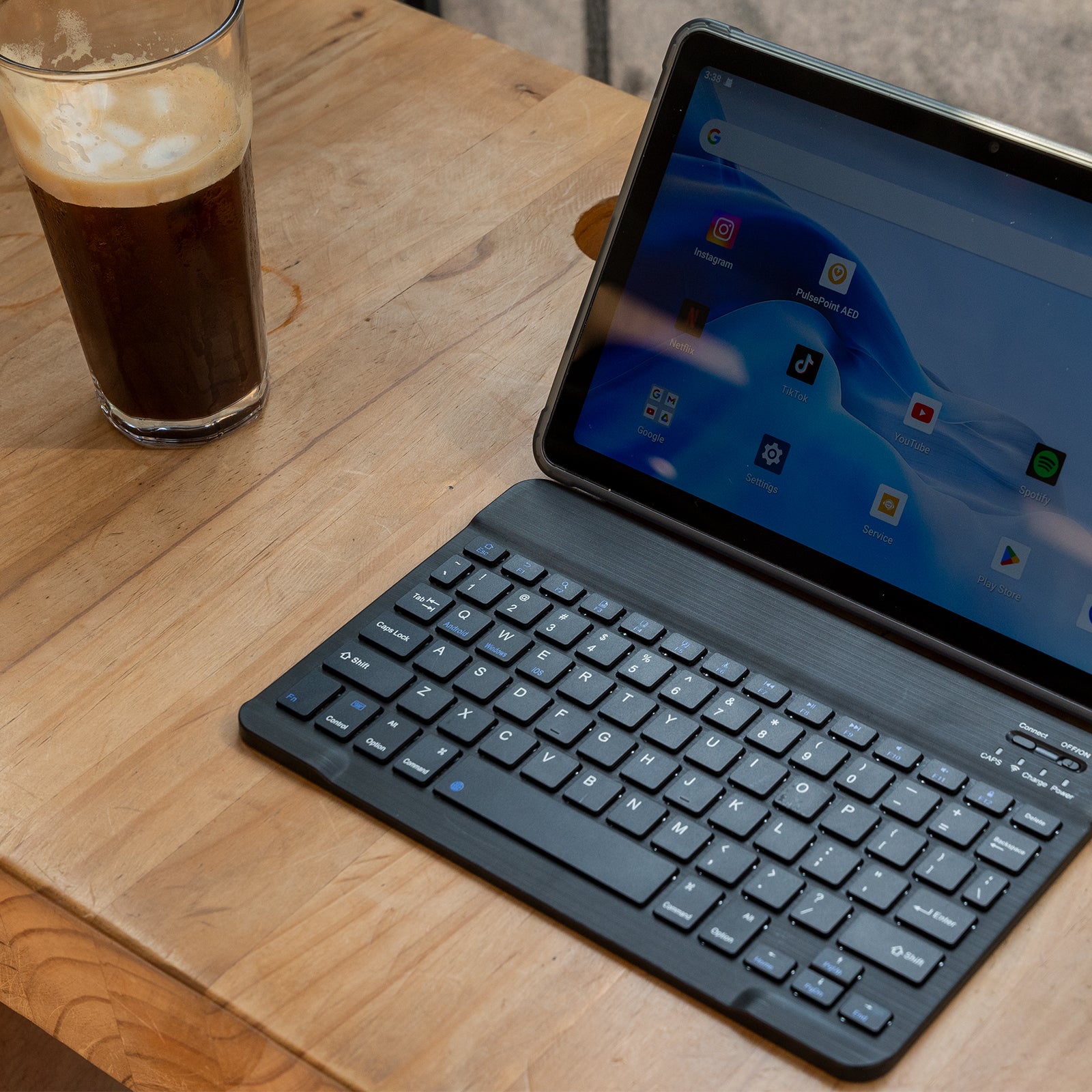 AGM PAD P1 | 4G LTE Waterproof Tablet | Powerful Chipset | Lightweight | 2K Resolution Display | Big Battery | Android 13
*Certifications : IP68 Waterproof, IP69K
*Helio G99 Chipset
*256GB ROM (up to 2TB) + 8 GB RAM
*7000 mAh Battery
*10.36" Display
*Dual Box Stereo Speakers
*Dual SIM
*Android 13

*Official launch event,Get the protective case for free worth $29.98🎁
Accessories:
Without Keyboard


Product: PAD P1
OS: Android 13.0
Color: Grey
Weight: 470g
Dimensions: 250.3*160.0*9.0(mm)
Certifications: IP68, IP69K
Panel Type: LCD
Resolution: FHD 1200*2000 (RGB)
Screen Size: 10.36 inch
PPI: 300
WIFI:802.11a/b/g/n/ac(2.4GHz/5GHz)
Bluetooth:Bluetooth 5.2
Network band:
EU
GSM(B2/3/5/8) WCDMA(B1/2/4/5/8) FDD(B1/2/3/4/5/7/8/20/26/28a&b/66) TDD(B34/38/39/40/41)
CPU: MT8781(Helio G99) octa-core processor
CPU Clock: 2x ARM Cortex-A76 2.2GHz + 6x ARM Cortex-A55 2.0GHz
GPU: Mali-G57 MC2
RAM: 8GB RAM
ROM: 256GB (up to 2TB)
TF Card Slot: Support
Max TF Card Capacity: 2TB
Dual Box Stereo Speakers (Top and bottom)
USB: TYPE-C
Front Camera:5.0MP
Rear Camera:8.0MP AF
Battery Capacity:7000mAh
Fast Charging:18W
Video: mp4\3Gp\mov\mkv…
Audio: flac\ape\ac…
Image: jpeg\png\gif\bmp
Navigation: GPS+beidou+GLONASS+Galileo
Gyroscope: NO
G-sensor: YES
Proximity sensor: YES
Ambient light senor: YES
Hall: YES
Compass: YES
NFC: NO
Wireless Charging: NO
Sim-Card Type: Two nano sim card or nano sim+TF card
FM: NO
OTG: YES
Earphones Jack Type: 3.5mm
External Interface: Docking plug-in interface, support keyboard connection
Tablet:x1
Charger:x1
Protective case:x1
Manual:x1
1. What is a tablet?
- A tablet is a portable electronic device that features a touch-sensitive screen and is designed primarily for browsing the internet, consuming media, running apps, and performing various tasks.

2. How does a tablet differ from a smartphone or a laptop?
- Tablets typically have larger screens than smartphones and offer a more immersive multimedia experience. While laptops are more powerful and suitable for complex tasks, tablets are more portable and convenient for casual browsing and entertainment.

3. What operating systems are commonly used in tablets?
- The most common operating systems for tablets are Android (developed by Google)

4. What are the key features to consider when purchasing a tablet?
- Important features to consider include the screen size and resolution, processing power, storage capacity, battery life, connectivity options (such as Wi-Fi and cellular), camera quality, and any additional features or accessories.

5. How do I set up and activate a new tablet?
- The exact setup process may vary depending on the tablet brand and operating system. Generally, you will need to follow the on-screen prompts to select your language, connect to Wi-Fi, sign in with your user account (or create a new one), and complete the initial setup steps.

6. How do I connect to Wi-Fi on my tablet?
- To connect to Wi-Fi, go to the Settings menu on your tablet, locate the Wi-Fi option, and select your preferred network from the available list. Enter the Wi-Fi password if required, and once connected, your tablet will have internet access.

7. How do I download and install apps on my tablet?
- For Android tablets, you can access the Google Play Store app, search for the desired app, and tap the "Install" button.

8. How do I transfer files to and from my tablet?
- You can transfer files to and from your tablet by connecting it to a computer using a USB cable. Alternatively, you can use cloud storage services, email attachments, or file-sharing apps to transfer files wirelessly.

9. How do I extend the battery life of my tablet?
- To extend battery life, you can reduce screen brightness, disable unnecessary background processes or notifications, close unused apps, enable power-saving mode if available, and avoid leaving your tablet in extreme temperatures.

10. How do I troubleshoot common issues with my tablet, such as freezing or slow performance?
- Troubleshooting methods may vary, but common steps include restarting the tablet, clearing app cache, updating the operating system and apps, freeing up storage space, and performing a factory reset if necessary. Consult the user manual or support resources for specific troubleshooting instructions.