The AGM Glory G1S is designed for use in the field. Its rugged exterior ensures it will survive anything you put it through, and its grippy texture means you won't have difficulty holding it, even if you have slippery hands. The smartphone also includes a thermal camera for detecting surface temperatures, and an infrared camera, for capturing images in subpar lighting conditions.
KEY FEATURES
Built-in 256 x 192 Thermal Camera
IP69K Waterproof / Conforms to MIL-STD-810H Resistance Standard
5500mAh battery enough for more than 2 days standby time
SPECIFICATIONS
Brand:

 

AGM
CPU:

 

Snapdragon 480 5G
Display:

 

6.53-inch 2340 x 1080 FHD+ TFT
RAM:

 

8GB
Storage:

 

128GB
Battery:

 

5500 mAh
Ports:

 

USB-C, 3.5mm jack
Operating System:

 

Android 11
Front camera:

 

16MP
Rear camera:

 

48MP AF, 2MP Macro, 20MP Infrared
Connectivity:

 

Bluetooth 5.0, NFC, FM Radio, GPS
Others:

 

256 x 192 Thermal Imaging Camera
Dimensions:

 

172.8 x 82.8 x 14.8mm
Colors:

 

Black and Orange
Weight:

 

315g
Charging:

 

18W QC 3.0 power adapter, optional desk dock
IP Rating:

 

IP69K / MIL-STD-810H
PROS
Large 6.53-inch screen
Easy-to-hold rubber outer base
Includes a rope holder for security
Built-in thermal imaging camera
With a top-mounted Class 2 Laser pointer
CONS
Poor camera performance
Weak Snapdragon 480 5G processor
Just 20 years ago, smartphones did not exist. But today, they're a crucial part of everyday life and, to some extent, professional work. However, most Android and iOS devices just aren't built for rough conditions. So, if you're working outdoors or in rugged places, most consumer smartphones won't cut it.
This is where the AGM Glory G1S comes in. It's a heavy-duty smartphone with some work-specific features. So, let's check out this phone and how it stacks up for everyday and professional use.
In the Box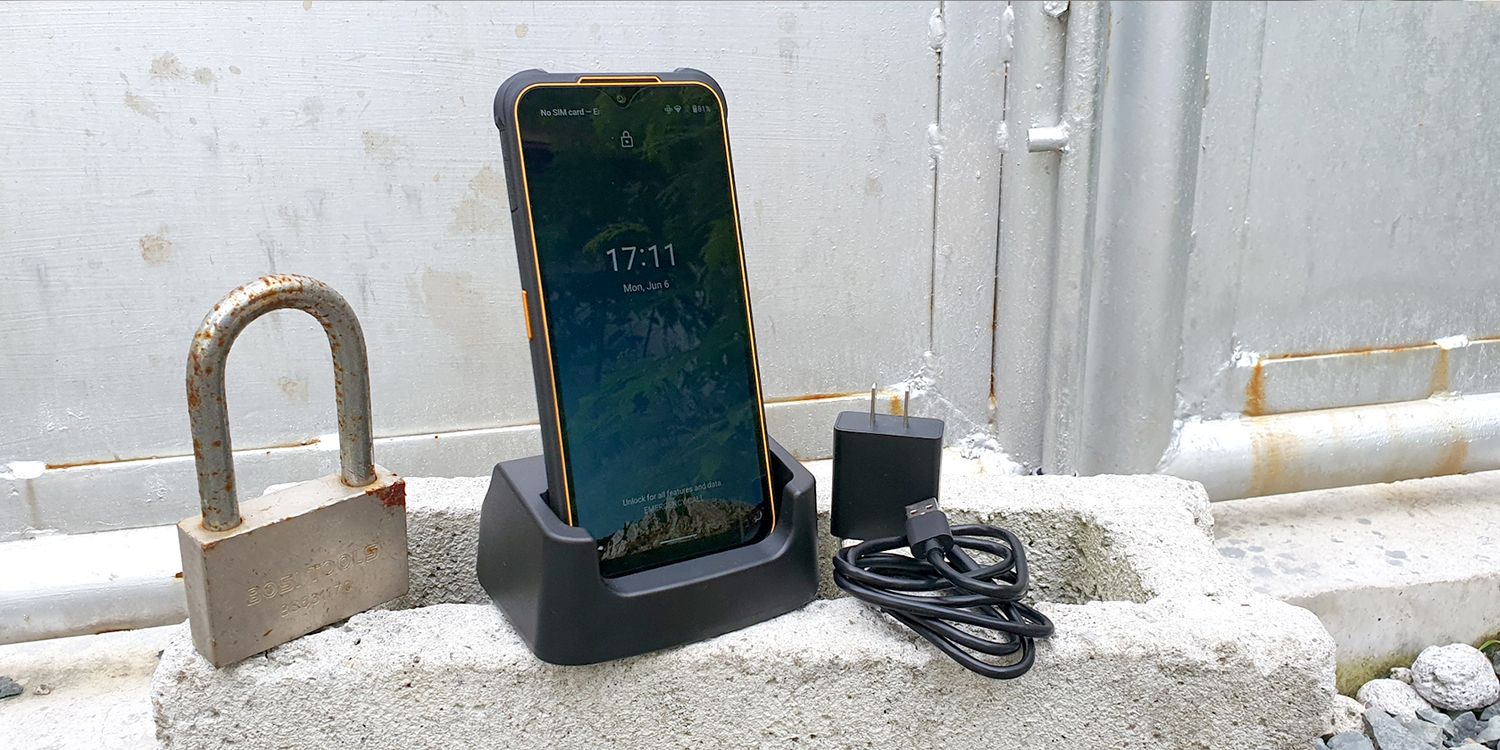 The AGM Glory G1S comes in a recycled box with an 18W adapter and a USB-A to USB-C cable. You also get some AGM stickers, an online warranty card, a sim ejector tool, replacement rubber flaps for the sim slot and the USB-C port, and a Quick Start Guide in English, German, Russian, and Spanish.
The phone uses an entry-level Snapdragon 480 5G SoC, paired with 8GB of RAM and 128GB of storage, so don't expect it to run processor heavy-apps or play high-end Android games.
If you ordered the optional charging dock, you would get it in a separate box.
Nevertheless, it has a 6.53-inch TFT display with a 2340 x 1080 resolution. Although it doesn't provide the bright and vibrant colors we're used to on AMOLED or IPS screens, it provides a decent enough experience.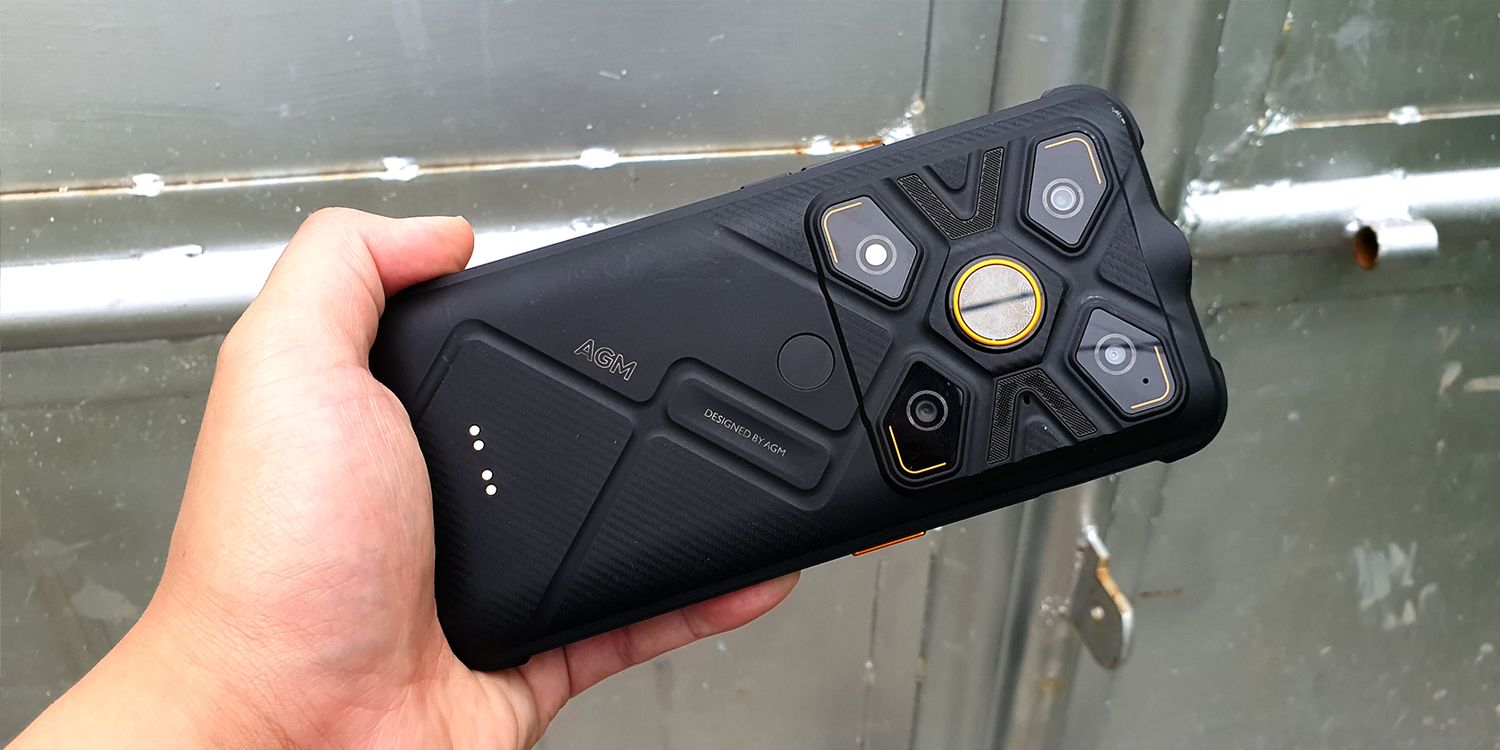 You also get a 48MP AF Sony main camera, a 2MP macro camera, and a 16MP selfie camera. It also has a single LED that serves as the flash and torch. However, unlike most other smartphones, it doesn't come with a case in the box.
If you're going to compare these specifications to other phones in the same price range, you'll say that it's a pretty weak device. But you don't buy this device for its processing prowess. Instead, you purchase this for its heavy-duty and specialized functions.
That's because this phone is built tough. It has an IP69K environmental protection rating—the highest possible anyone can get. Furthermore, it's drop tested up to 1.5m and rated to military standard MIL-STD-810H (though this isn't an official military certification; merely a set of guidelines), ensuring the device will survive no matter what you put it through.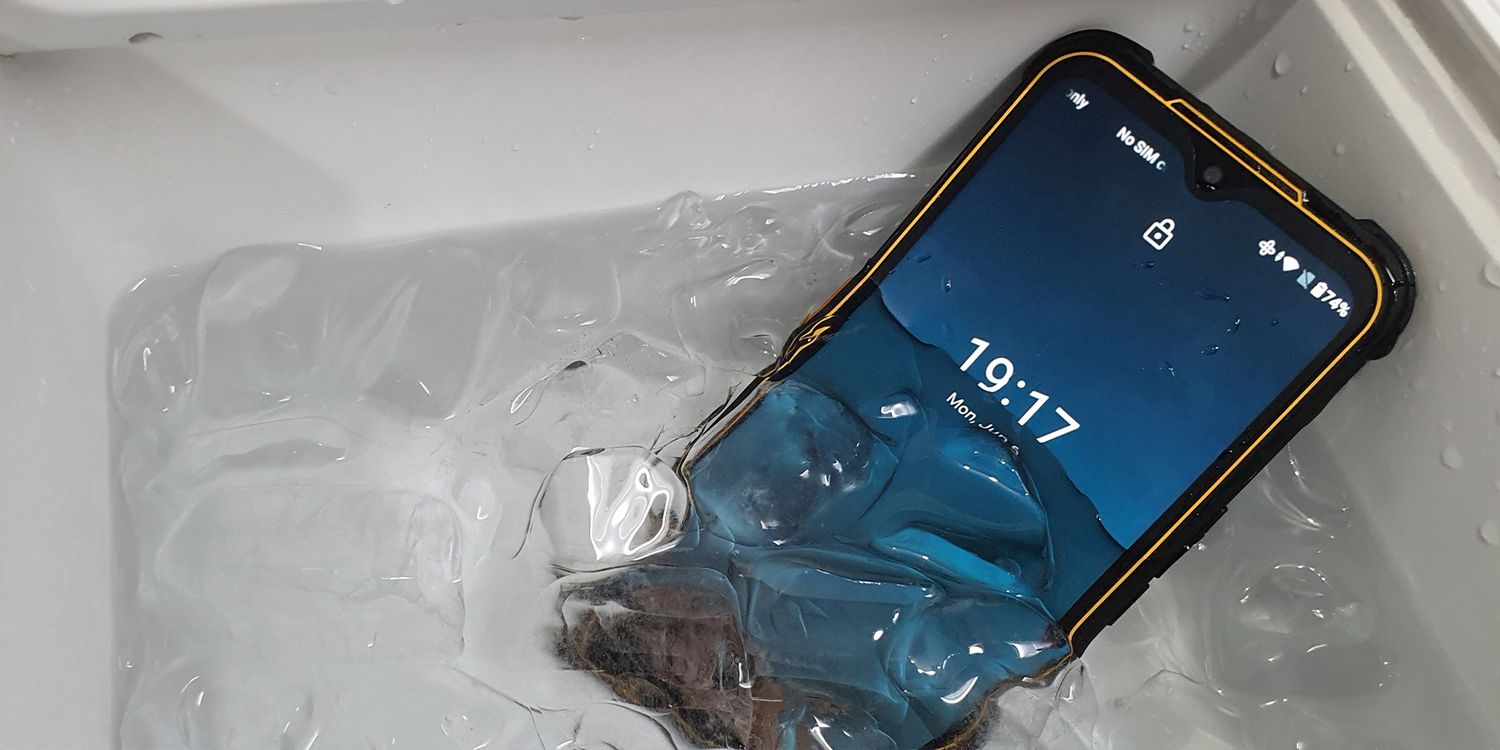 The phone doesn't include a case in the box because its body is the case. It has a black and orange body, protected by an outer rubber layer with bumpers on each corner. All ports, including the USB-C charging port, 3.5mm jack, and SIM and memory card slot, are also protected by rubber grommets, keeping them watertight and secure.
Beyond its durability and survivability, it also has a couple of other functions that make it stand out from the crowd: a laser pointer, an infrared camera, and a thermal imaging camera.
And although it only has a 5500 mAh battery, similar to other flagship phones on the market, its lower specifications mean it lasts longer. The phone can last two days without charging in regular use, including taking photos, thermal images, and the usual social media browsing.
Camera Performance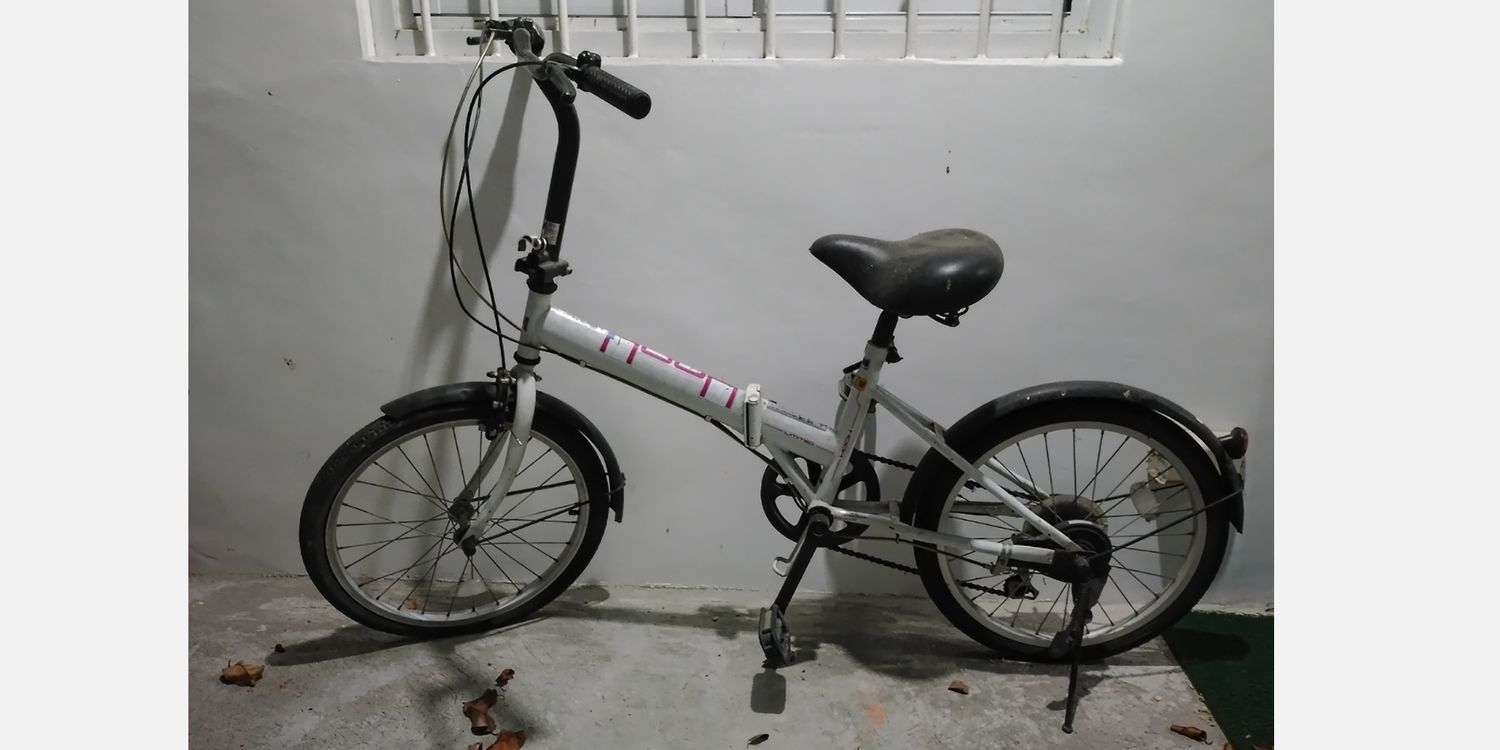 The AGM Glory G1S's main camera generally has poor performance. Its output images are soft, with low vibrancy. Furthermore, the weak SoC means that the phone takes time when taking images. There are several instances where the device takes about a second to take the photo after pressing the shutter button.
It also struggles in low-light conditions, taking over three seconds to process an image. Furthermore, it doesn't automatically detect the scene, so you'll have to set it according to what you see manually. Even the built-in Macro camera doesn't do well, delivering poor quality soft images.
The selfie camera also produces washed-out images, so don't expect much. You can't use the AGM Glory G1S for high-quality photos—at best, they're there for documentation and recording; at worst, they're there because people expect them.
However, the infrared camera lets you do what no other ordinary smartphone camera can do: see in the dark. The built-in infrared bulb allows it to see, even if there's no infrared signature around. This is perfect if you need to capture dark areas, like basements, inside air ducts, or even the interior of pipes.
Thermal Camera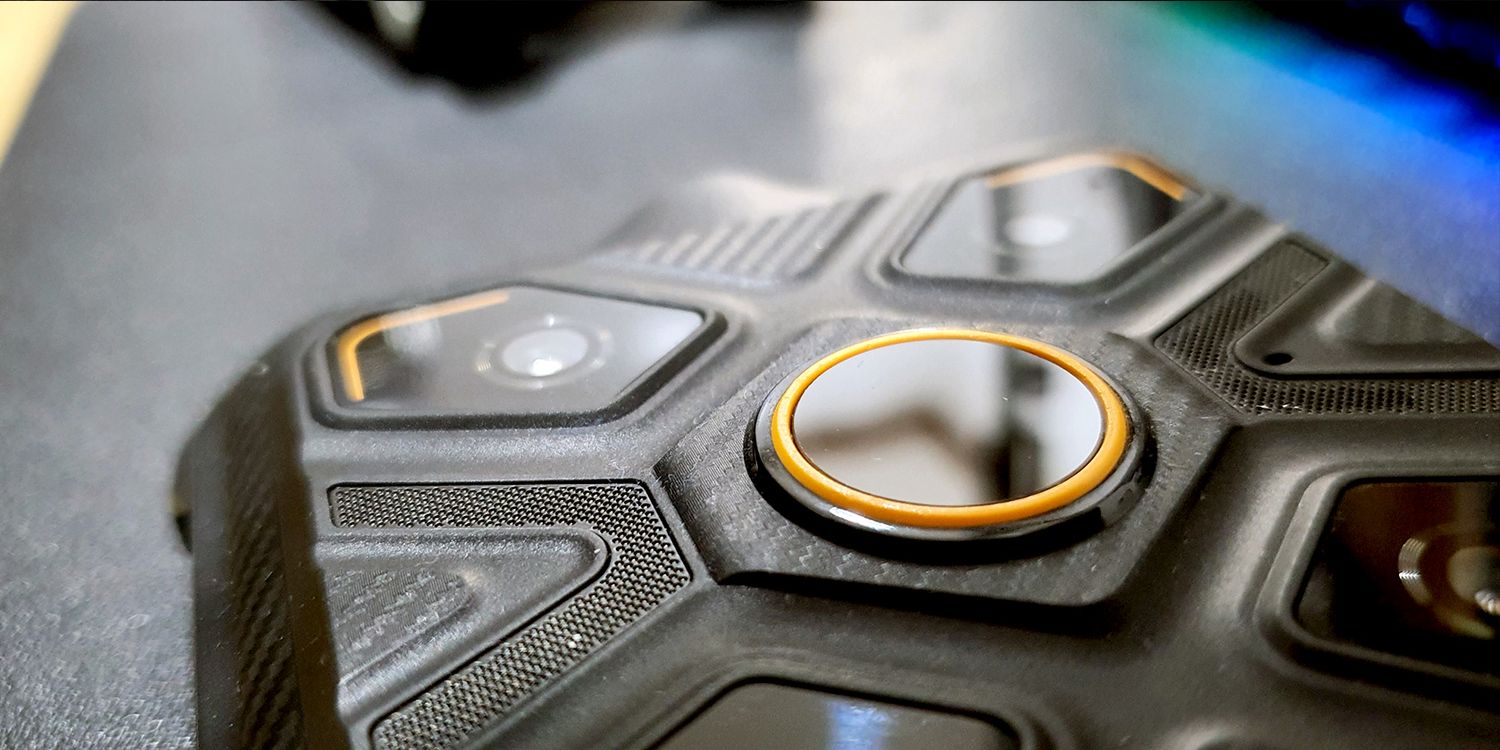 The thermal camera is probably why you're buying the AGM Glory G1S. The thermal sensor sits square in the middle of the phone's camera module and offers a 256 x 192 resolution. It can capture temperatures in two modes: from -20 degrees to 150 degrees Celsius for L1 and 100 to 500 degrees Celsius for L2.
You need to use the IR Camera app to access the thermal imaging sensor. The Classic Mode lets you choose whether you want the camera to have a self-timer and if it should show its detected measurements on the screen.
When you switch to Pro Mode, you also get ROI, which allows you to measure a specific area on the screen, and Modes, which lets you save images from the thermal and primary camera together. You can also change its parameters, adjusting your Target's Emissivity, the Ambient Temperature, and its Distance from you.
There are several color modes to choose from—from Iron, which most people use, to White Hot or Black Hot. There's also the Greenhot mode, which makes it look similar to what some military outfits use for their night vision goggles. You can also change the units from Celsius to Fahrenheit and vice versa, depending on what you're used to.
The thermal camera is accurate for industrial use, allowing you to detect heat sources and measure their temperature. The thermal images you took are saved in the phone's image folder, which is different from its Camera folder. You can also generate a report and share the results and the image to your desired app from the IR Camera app directly.
Other Features
Aside from the thermal and infrared cameras, the AGM Glory G1S also sports several work-specific features. These make the phone useful for those in the field, making their life easier.
Programmable Button
Aside from the power and volume buttons on the phone's right side, it also has a customizable button on the left side.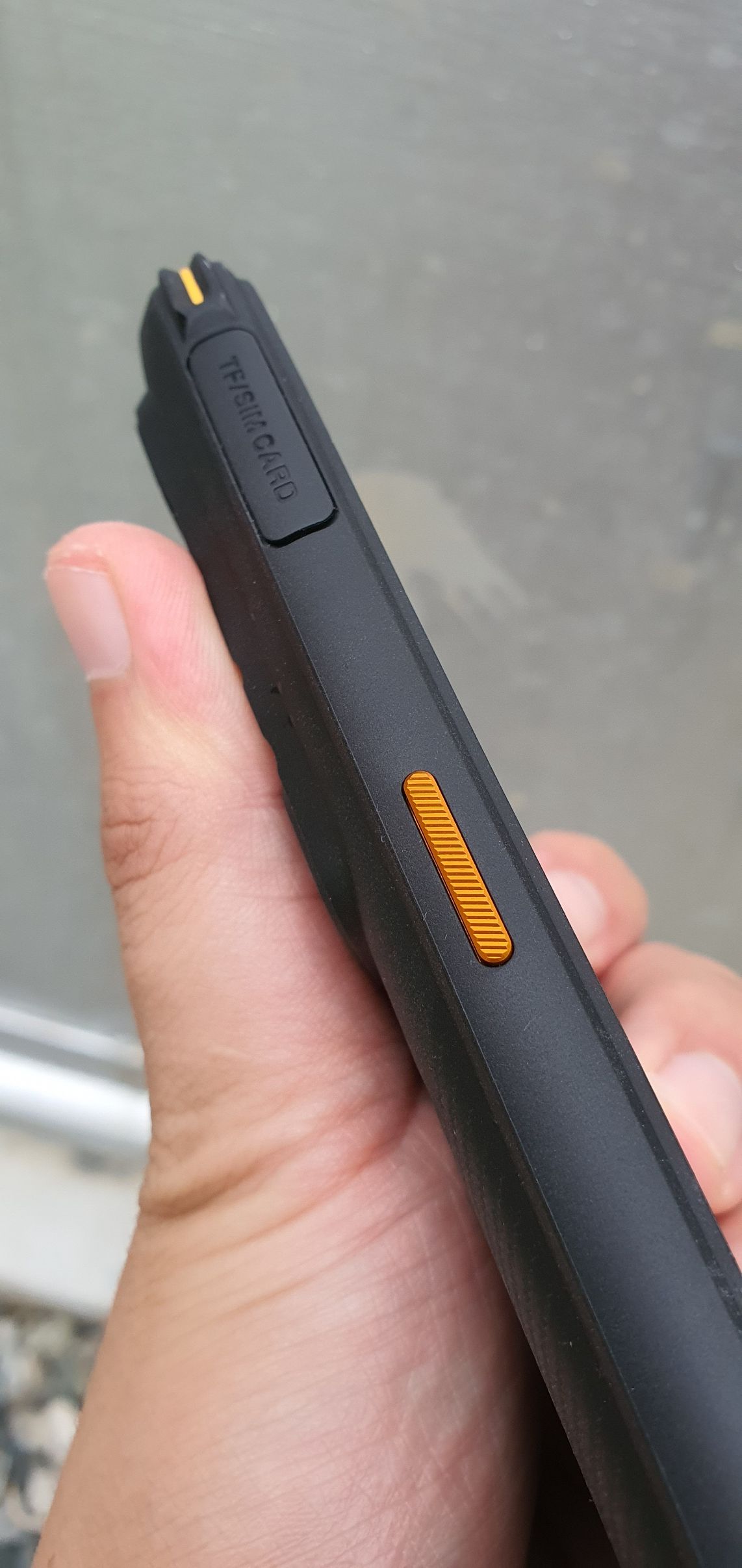 This orange metallic button allows you to set it to your most needed tool. You can set it in Settings > User define key, and you have the following options:
Push-to-talk
Audio Play
Camera
LED Torch
Google Assistant
Laser Pointer
None
If you choose the Push-to-talk feature, it launches the preinstalled Zello app. This digital walkie-talkie app uses your phone's cellular connectivity to allow you to talk to anyone using the app and is in the same channel with the press of a button.
The Camera option turns on the camera, not the thermal imager. Unfortunately, there's no option to launch the IR Camera with this button, so you'll have to open it manually in the field.
But, whatever feature you choose, all you need is to press and hold the button to activate it.
Laser Pointer
The phone also features a Class 2 laser pointer at its top. You can use this to point things to your colleagues... or play with your cat. But that's it. It's a shame that they could've added a receiver at the top and turned the pointer from a novelty feature into an accurate measuring device.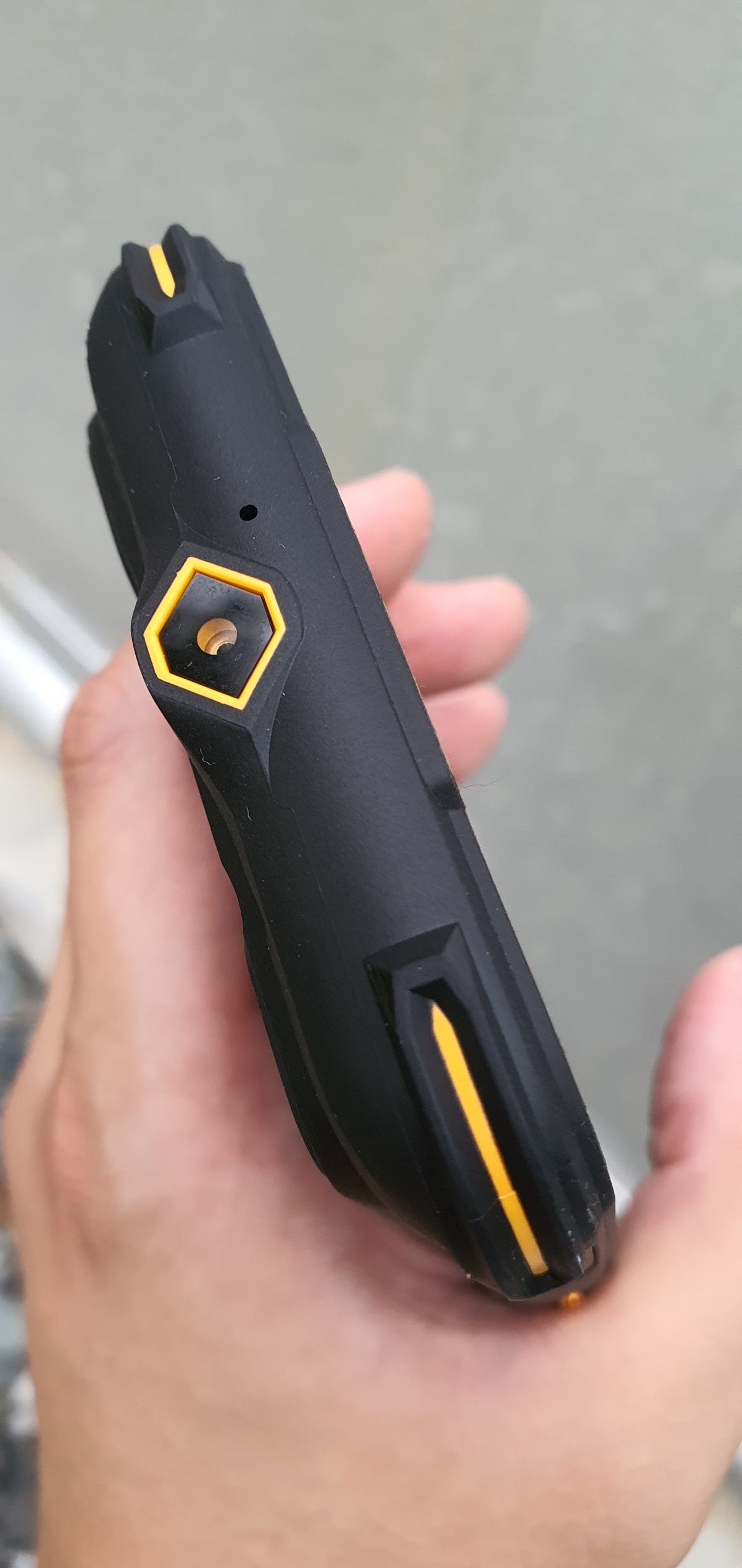 Lanyard Attachment
One simple but practical feature this phone has is the lanyard attachment hole on the lower-right corner. You can use this to attach a wrist strap or lanyard.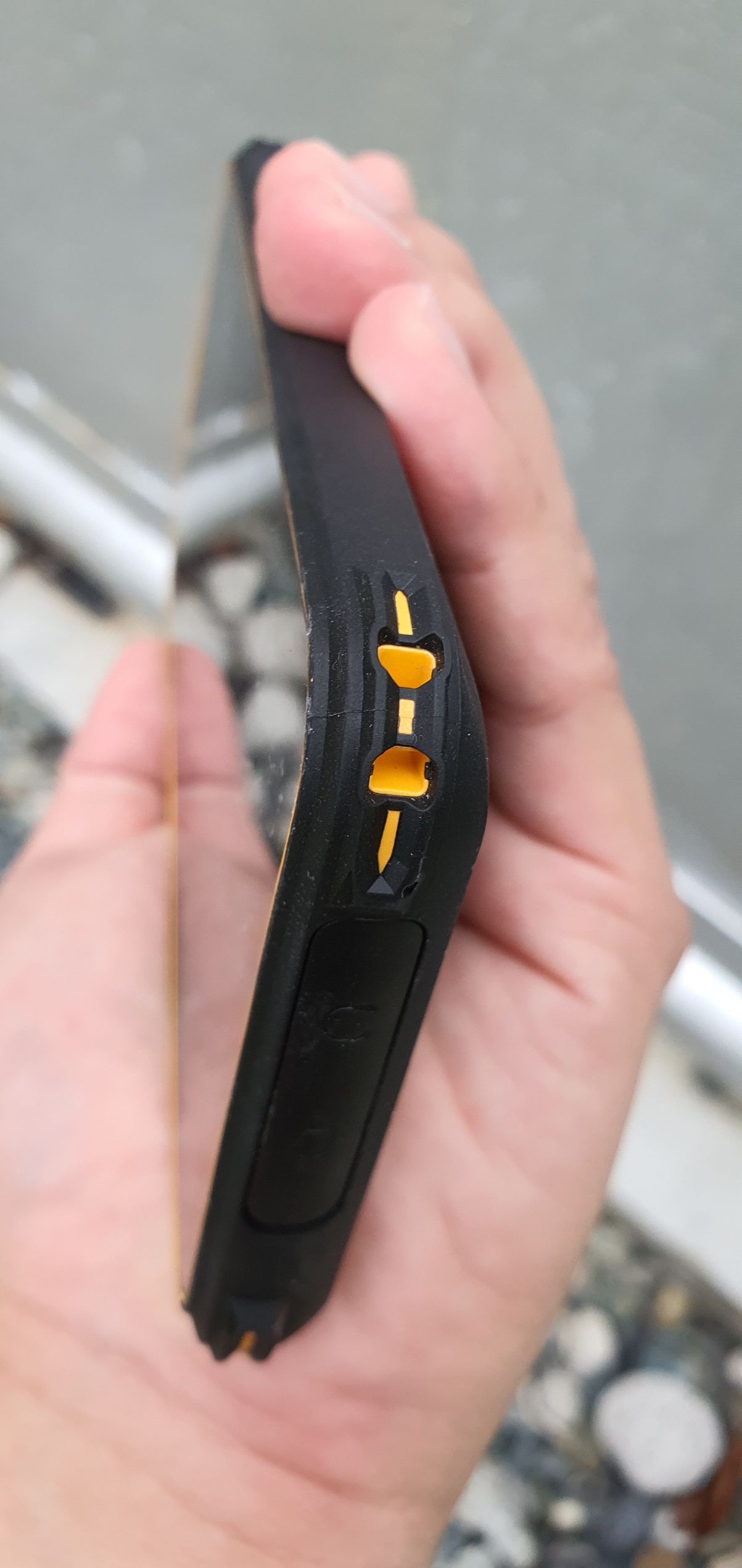 Optional Charging Dock
If you look at the rear of the phone, you'll see that it has four contact points at the back. The optional charging dock connects to these contact points, allowing you to recharge your phone without opening the USB-C flap.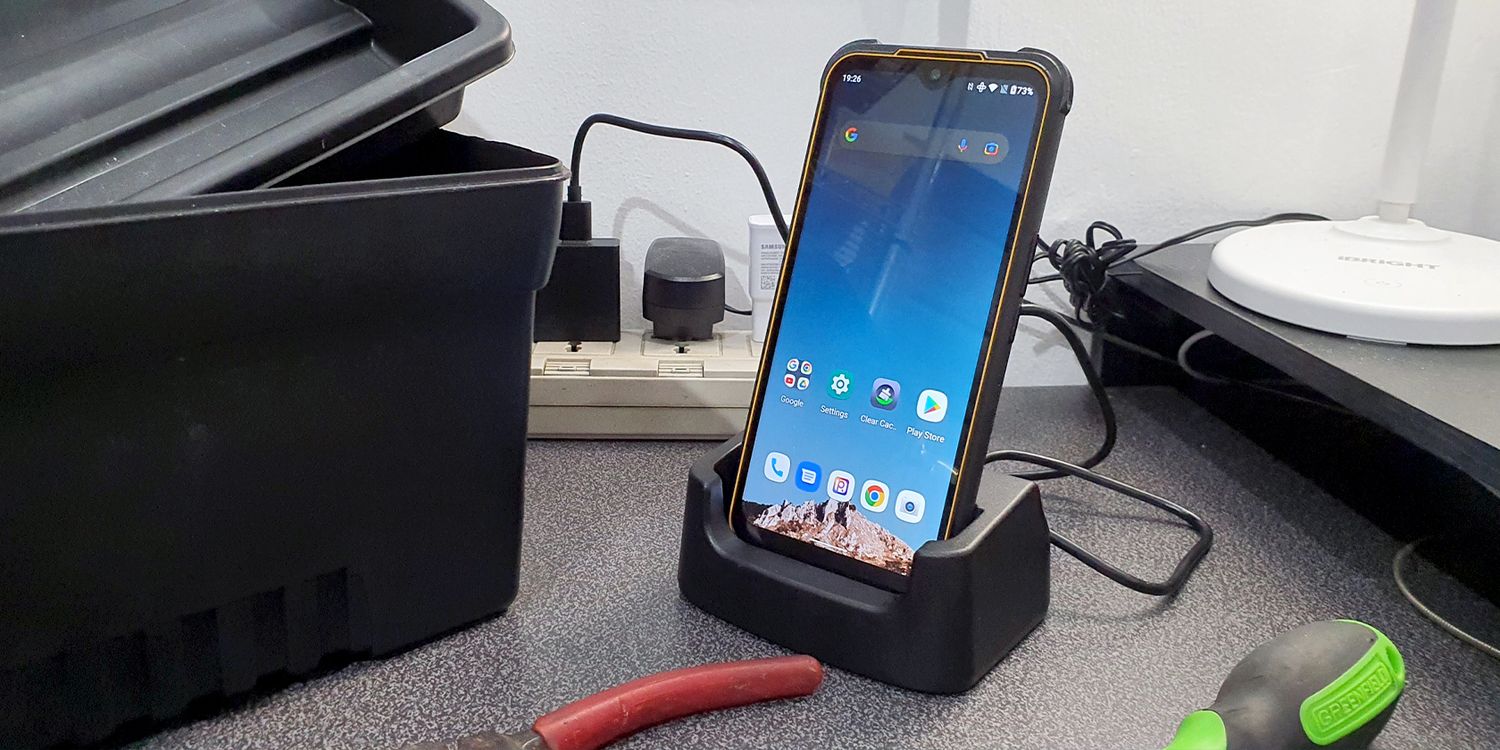 The charging dock allows you to recharge the device, even if it's wet. Unlike other water-resistant phones, where you have to wait for the USB-C port to dry out before plugging it in, all you need is to wipe it down and place it on the dock. So, as soon as you get home or back to your base, you can recharge your phone after wiping it dry.
Everyday Use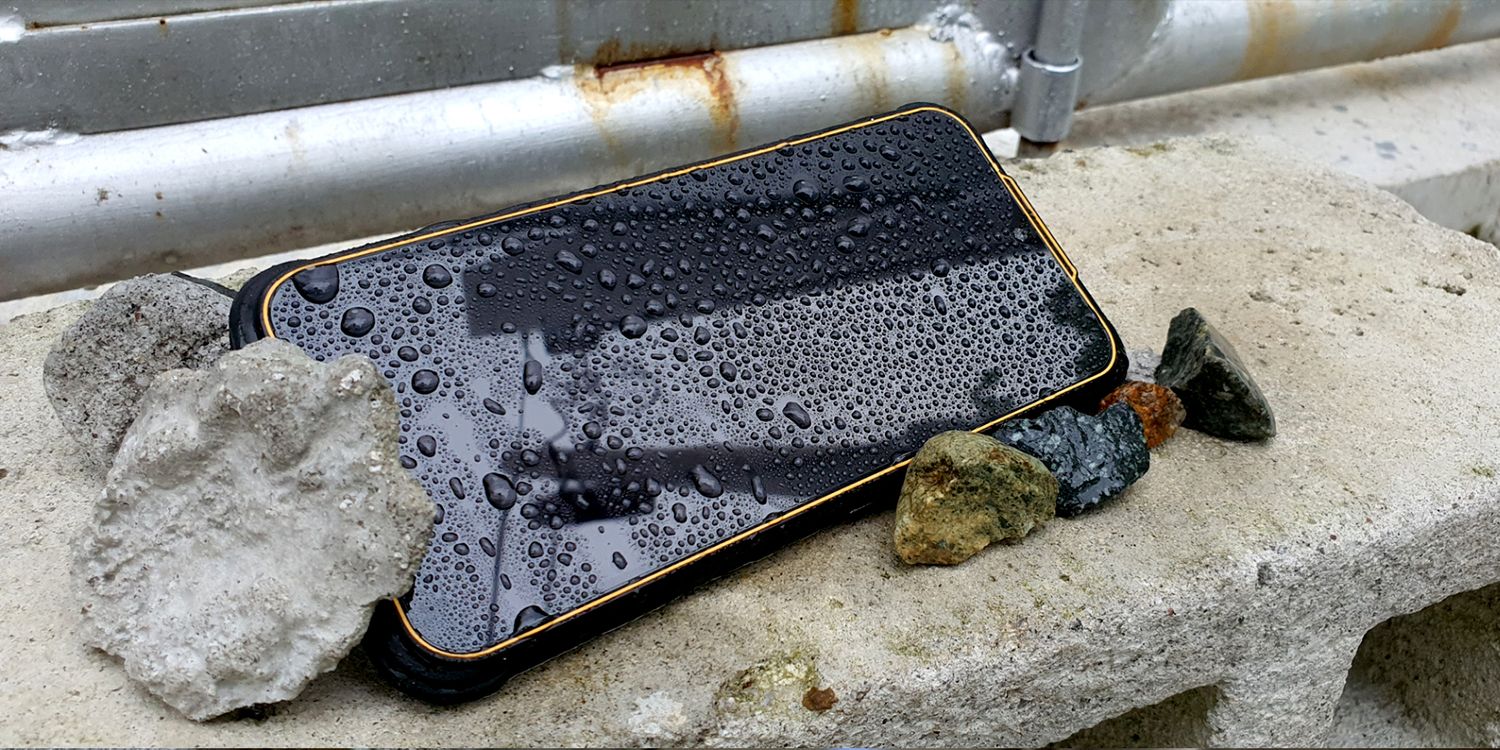 Although the AGM Glory G1S doesn't have the features most tech-savvy smartphone users look for, it has everything a worker would need when out in the field. It's tough and reliable, has easily pressable buttons, and does what is required of it.
Its speakers are also reasonably loud, ensuring you can hear what you're watching when taking a quick break. However, don't expect Dolby-quality sound.
The phone uses a clean version of the Android 11 operating system, with no bloatware. Aside from the standard Google apps, including Chrome, Gmail, Maps, YouTubes, and Drive, the only other app you get on it is Zello, a walkie-talkie app.
The lanyard attachment point allows you to hang it around your neck, wrist, or a carabiner. The optional charging dock is also a must-buy, as it allows you to place the AGM Glory G1S on it after a long day and come back to it later with a full charge.
One thing you should note, though, is that the phone does not have any Gorilla Glass or other branded glass protection for its screen. It comes with a pre-applied plastic screen protector, but it's wise to add a third-party tempered glass screen protector for better coverage.
Perfect for the Field Worker
Despite its shortcomings, like a weak SoC, a dim screen, limited RAM and storage, and a poor camera system, it offers features important to its users. The AGM Glory G1S's ruggedness and ergonomics for field use make this the perfect work phone, especially for blue-collar personnel.
If you're considering buying a work phone and typically working with a thermal camera, you should consider this device. It offers a more portable solution over dedicated devices and a tougher one compared to add-on thermal cameras for iPhones.
With this, you can streamline your workflow while keeping your personal phone safe in your bag, truck, or office.
We hope you like the items we recommend and discuss! MUO has affiliate and sponsored partnerships, so we receive a share of the revenue from some of your purchases. This won't affect the price you pay and helps us offer the best product recommendations.