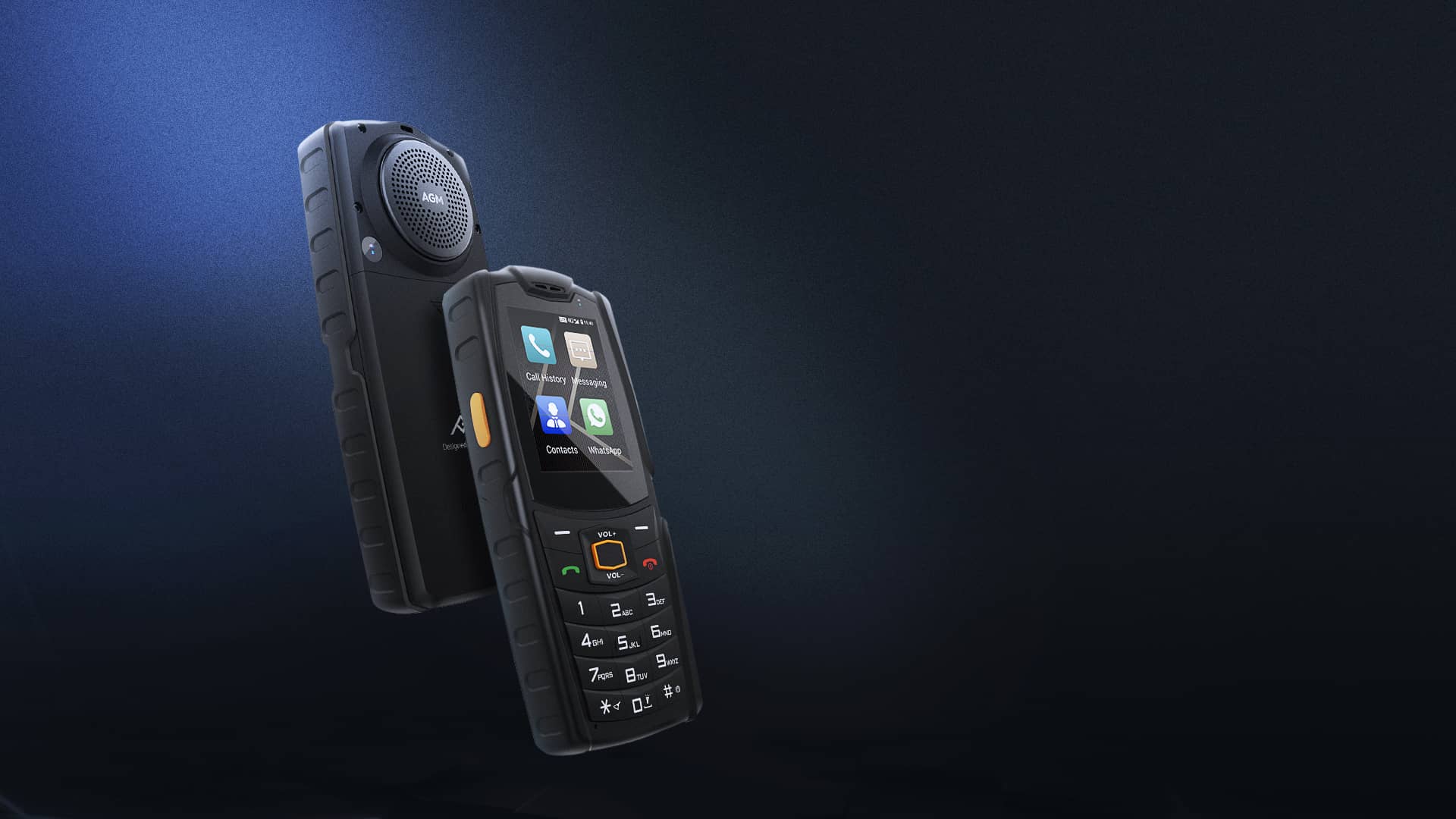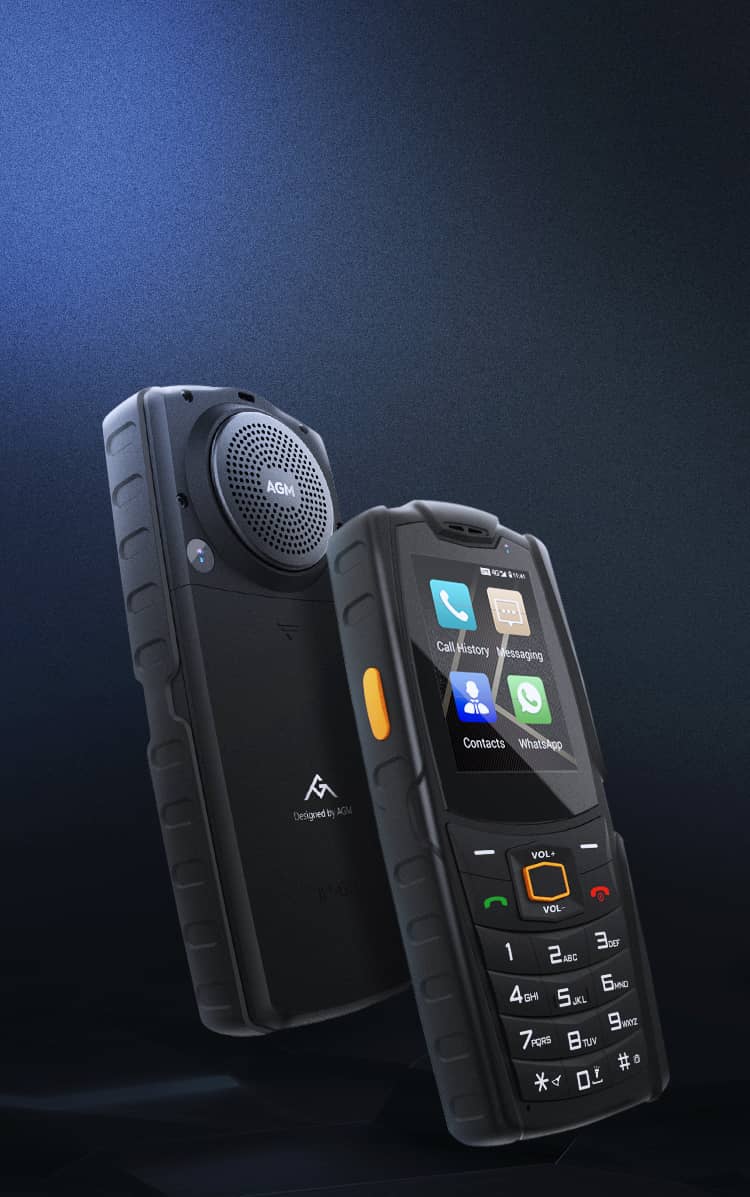 World's Biggest Phone Speaker
Supports Facebook, WhatsApp, TikTok
IP68, IP69K and MIL-STD-810H certified
4G Frequency Bands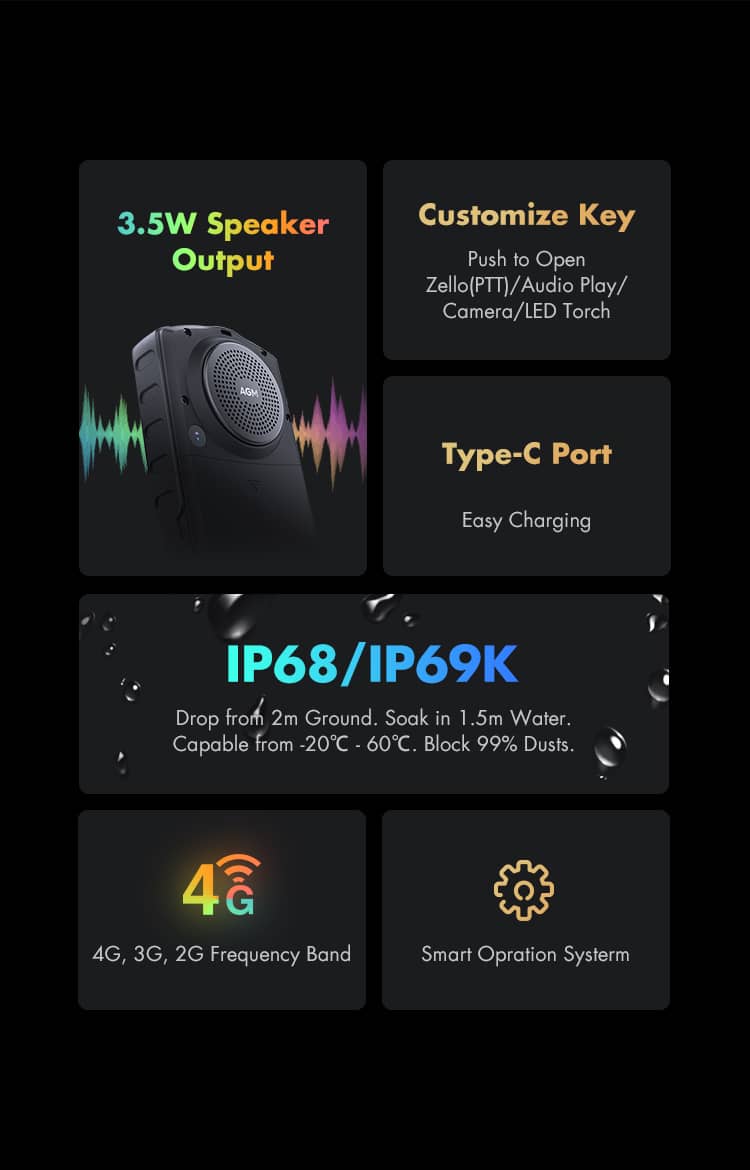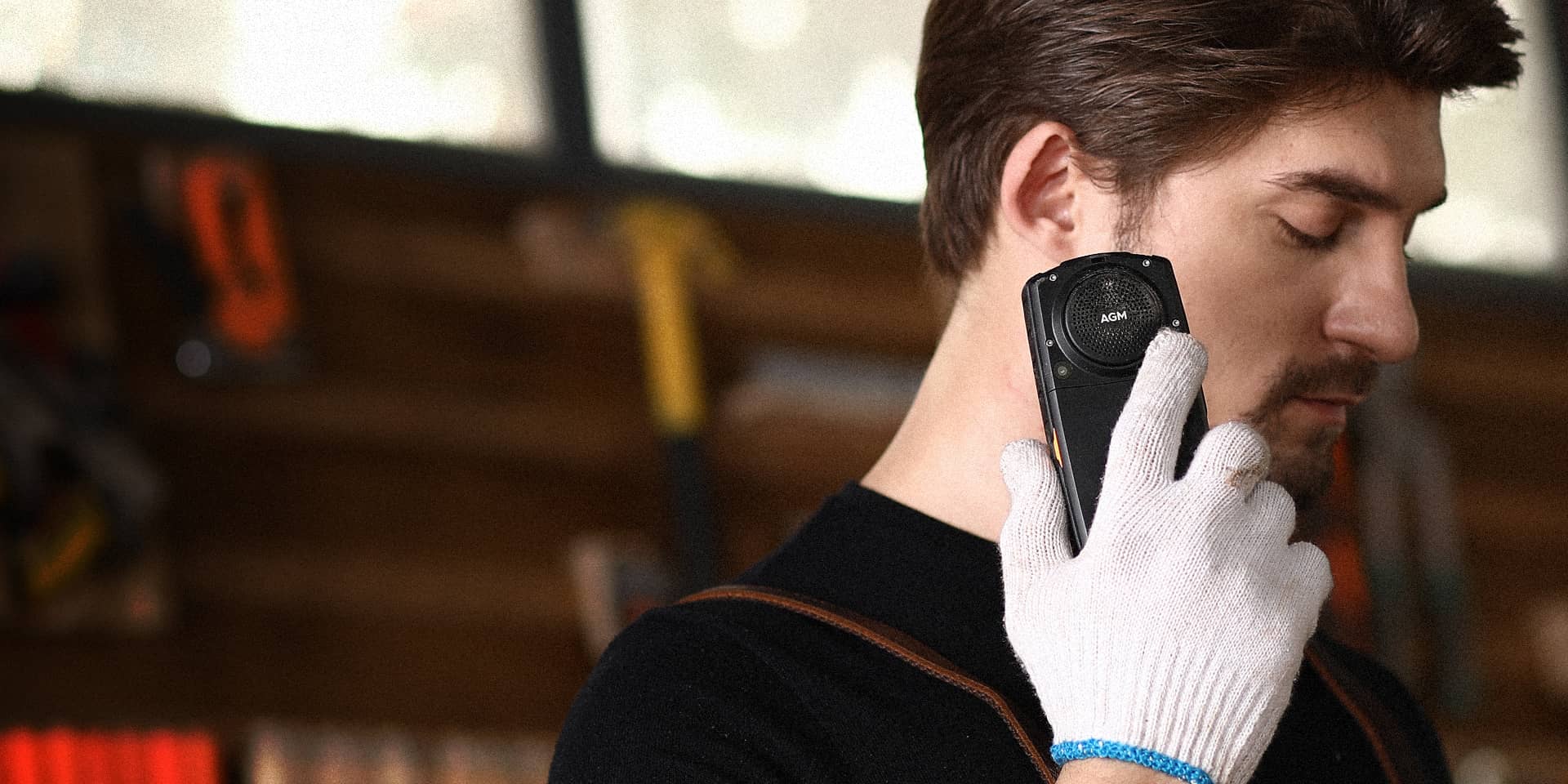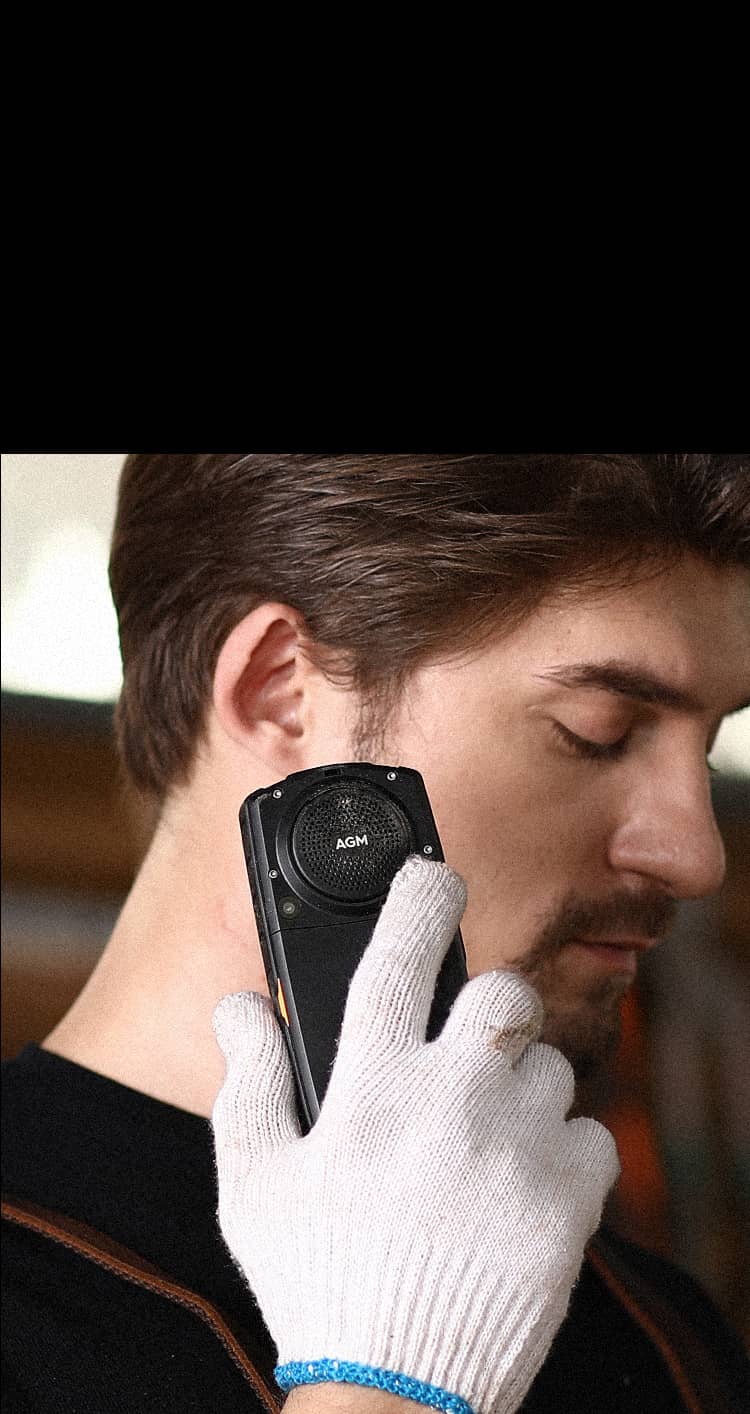 Get the Most out of
Your Sound
Equipped with a powerful sound
system, the AGM M7 produces an
overall dominant, loud audio
experience coupled with a mighty 3.5W
speaker output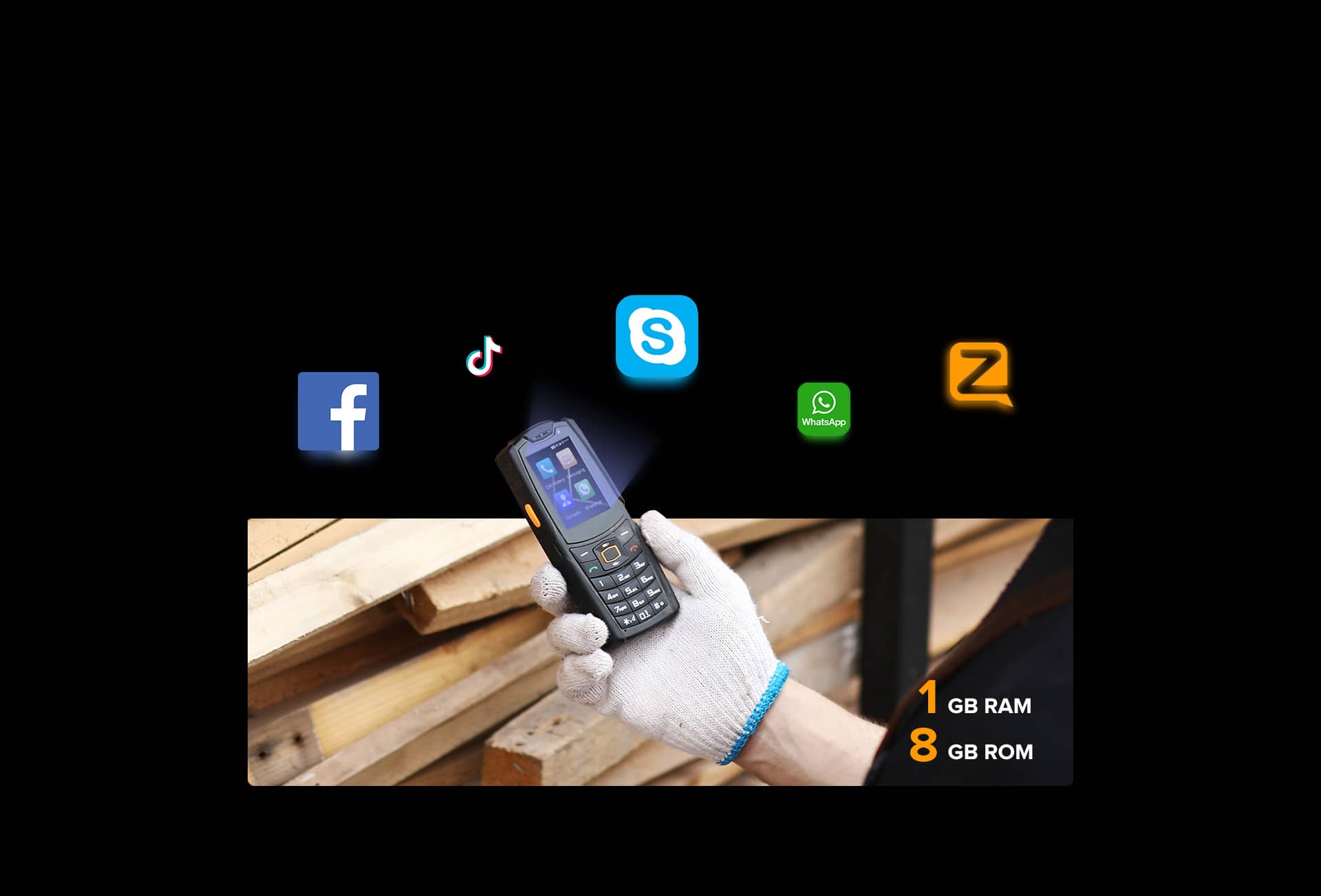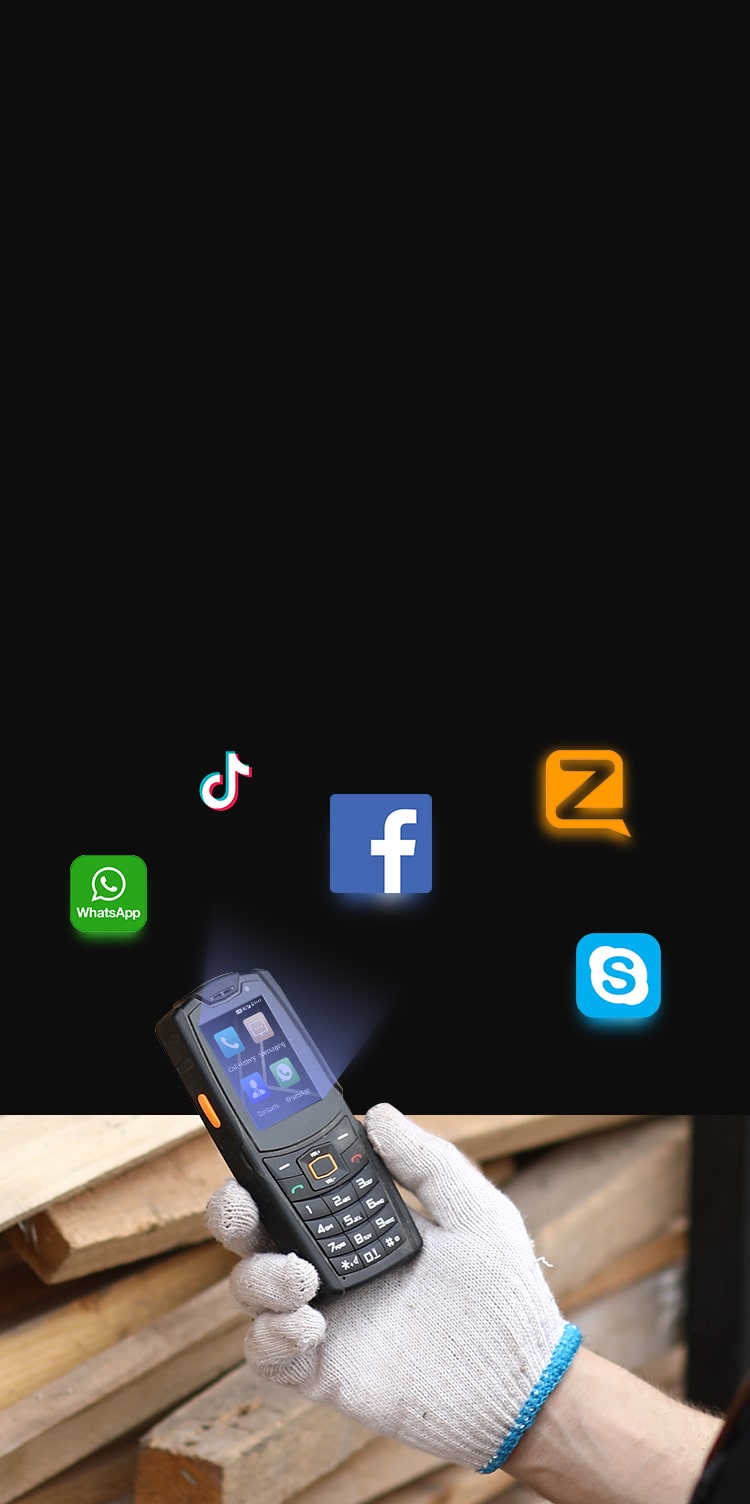 AGM M7 runs smart operation system,
and supports Facebook, WhatsApp,
TikTok, Skype, Zello, and more.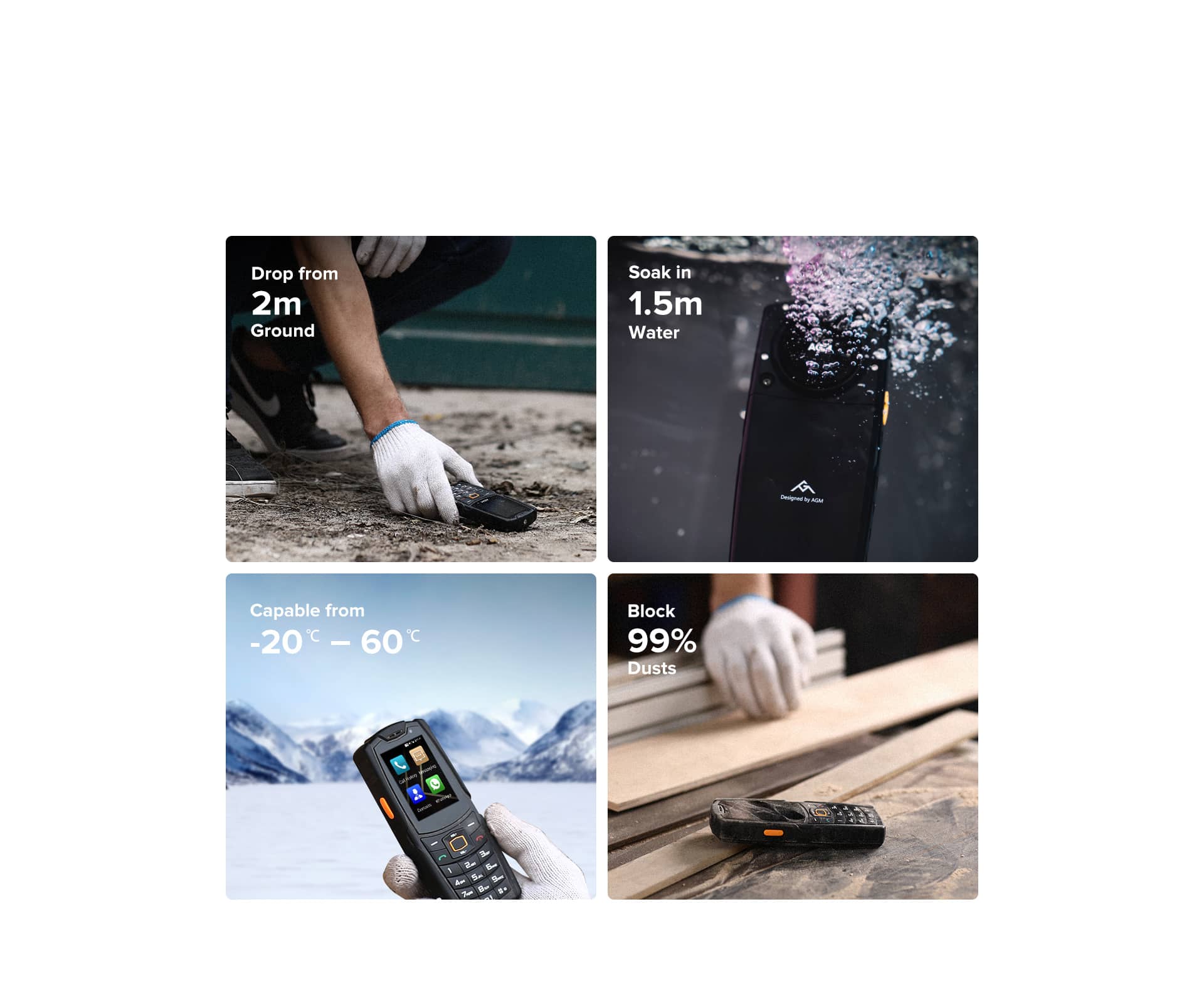 IP68, IP69K and
MIL-STD-810H Certified.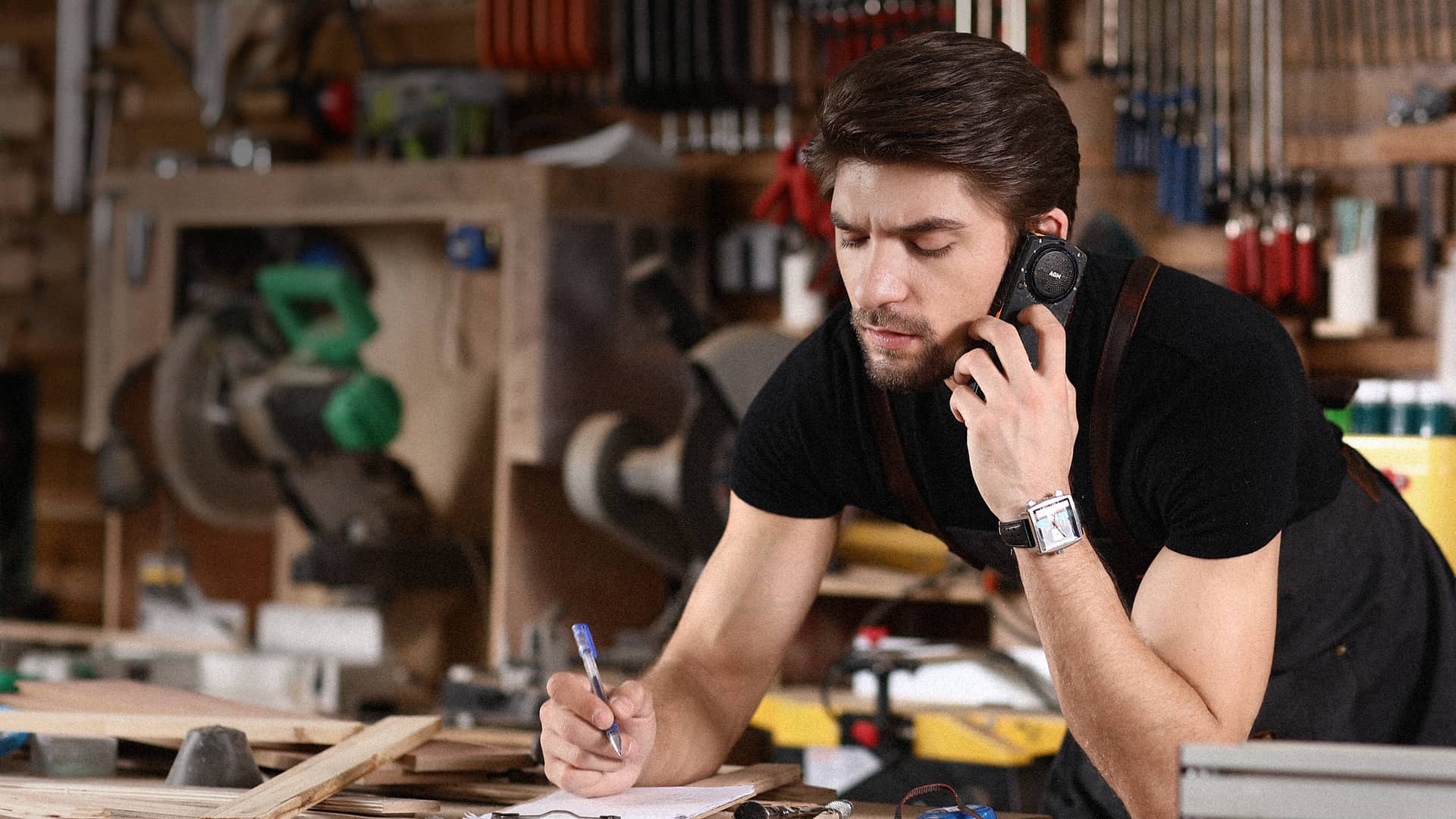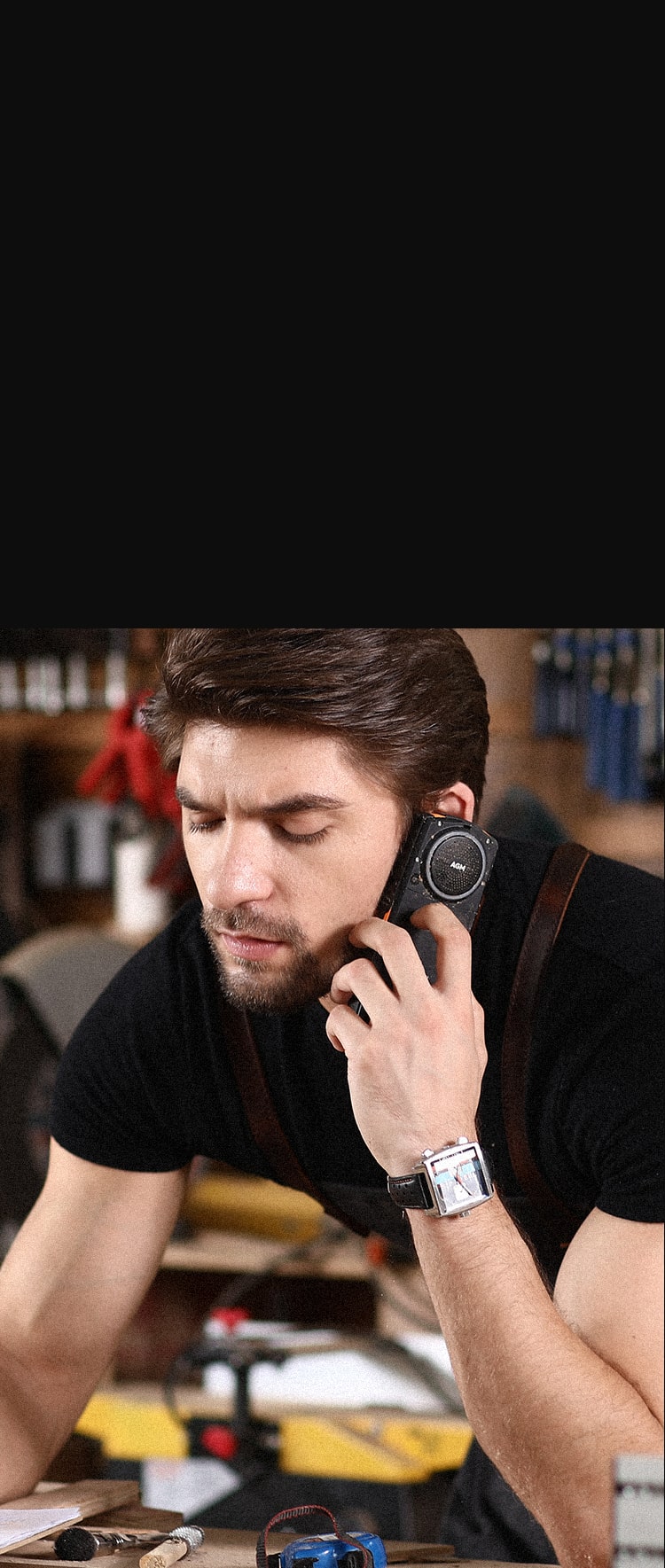 The AGM M7 comes with 4G frequency
bands for enhanced connectivity,
VoLTE and dual sim support. This gives
you access to 4G, 3G and 2G
connections.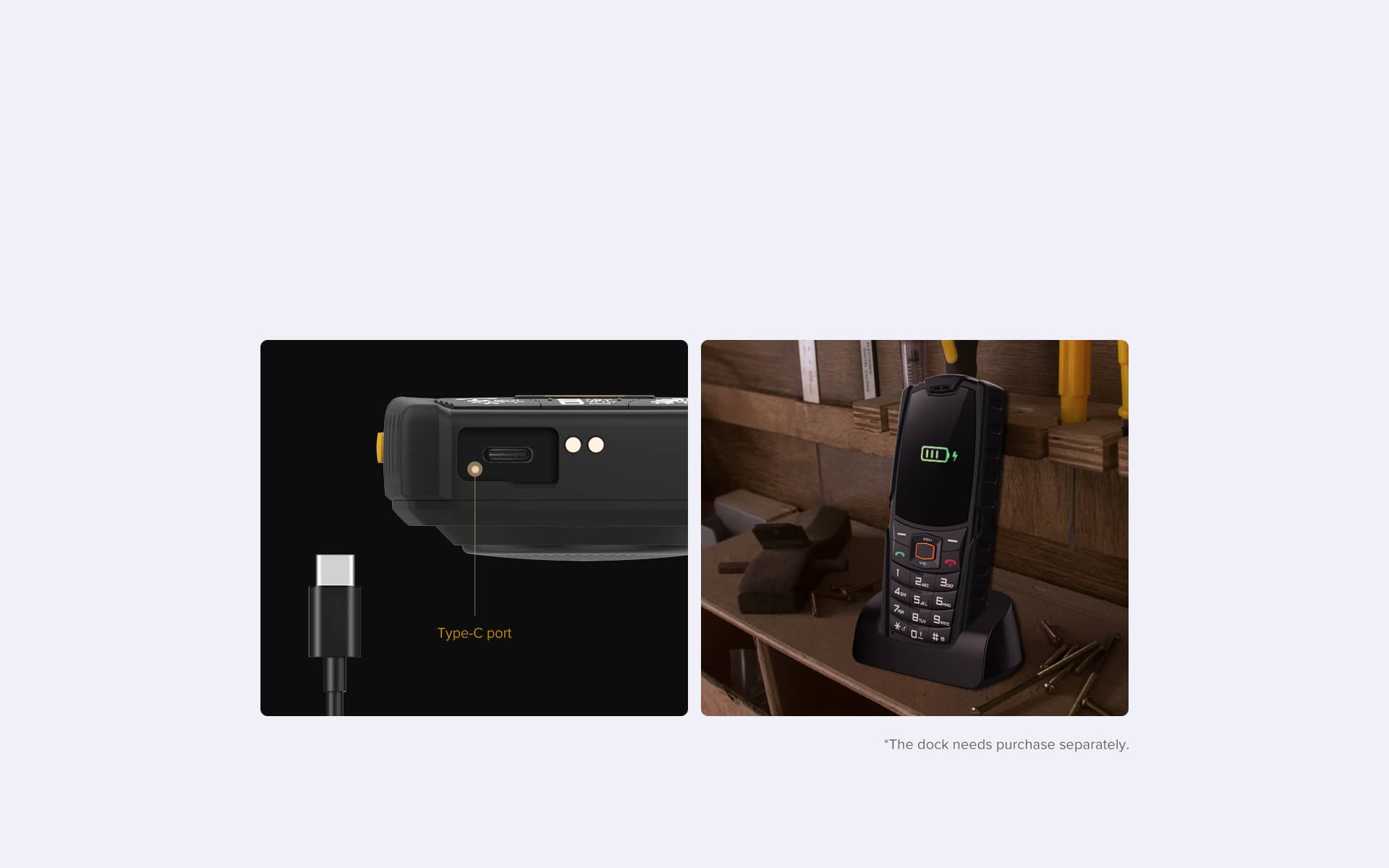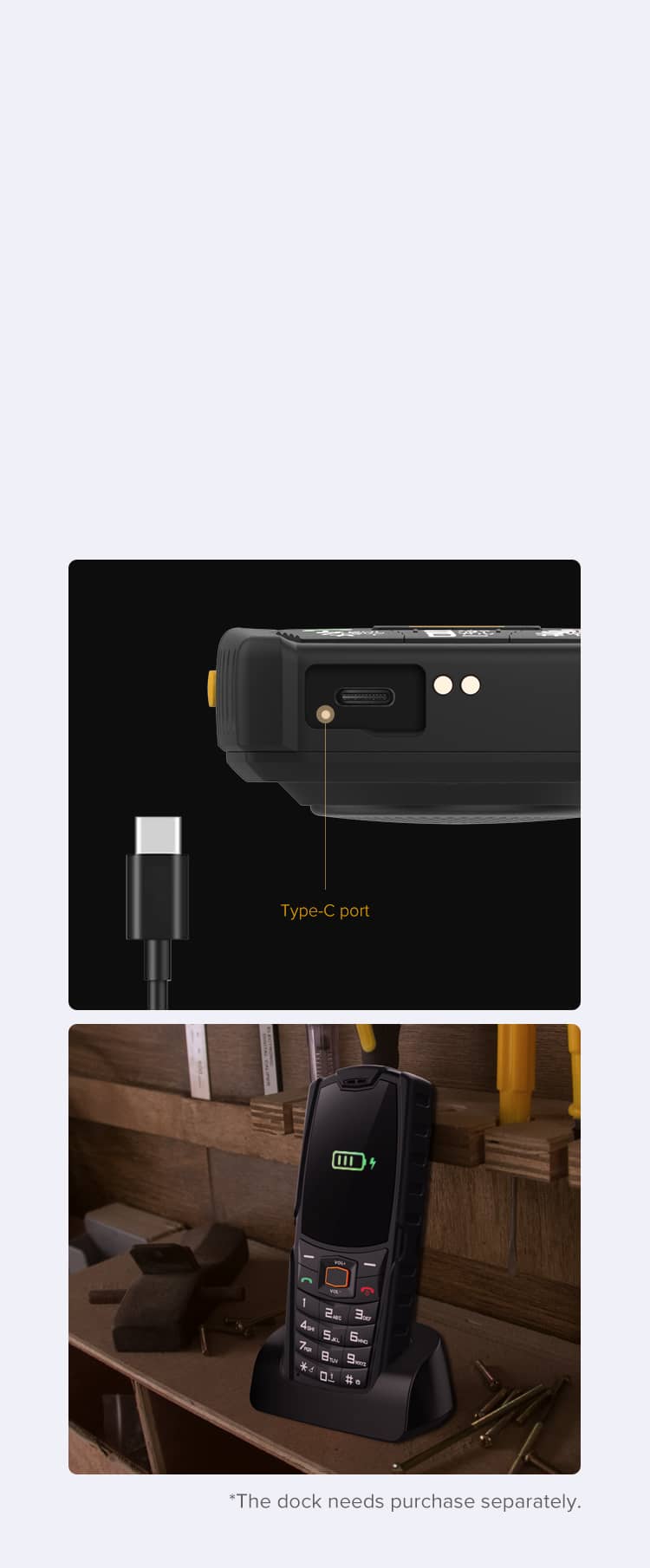 With the USB Type-C port on the AGM M7,
end of the cable is right - You just plug in,
and your AGM gets charging.
You could also get your hands on a desktop charging dock.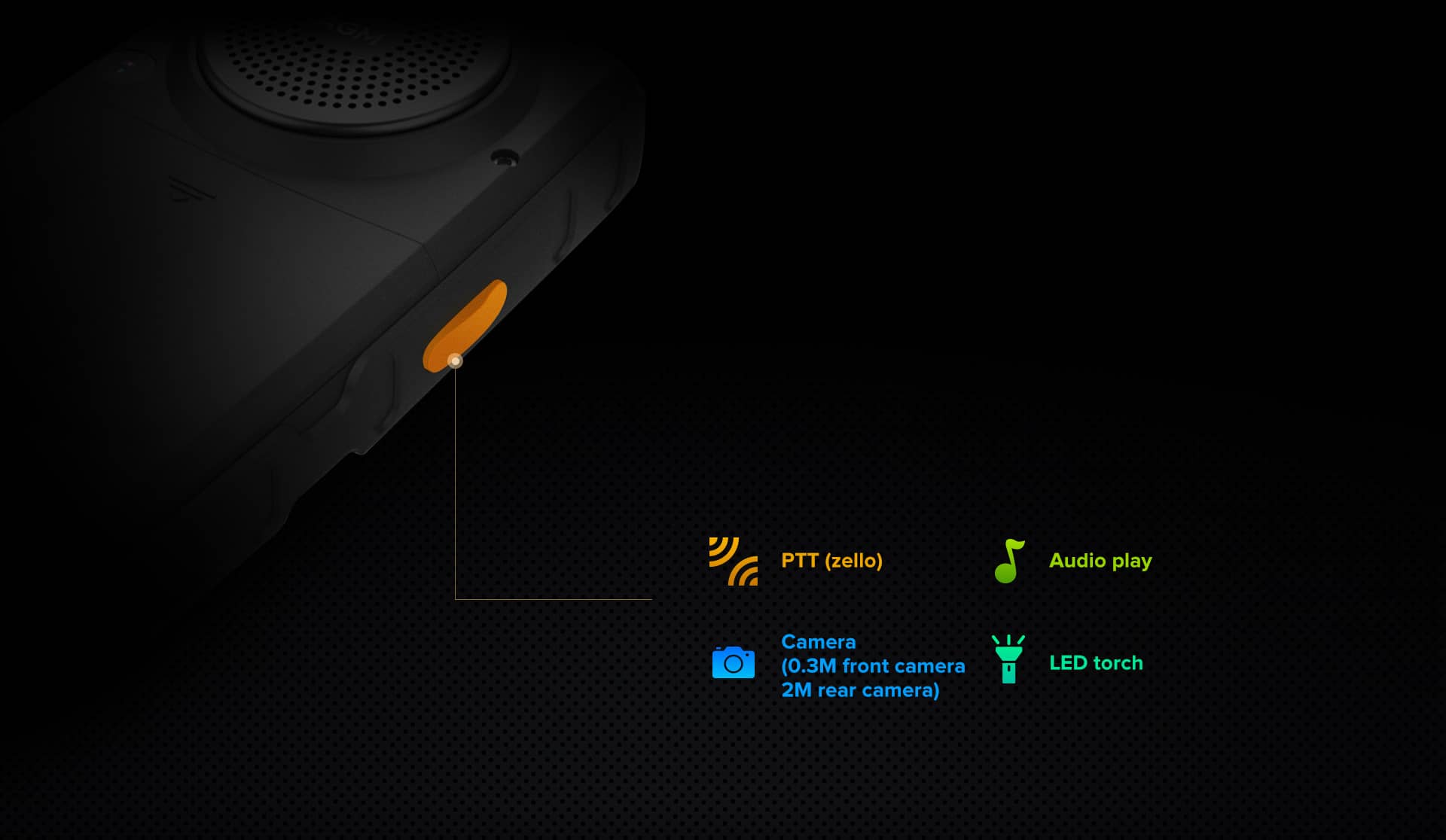 The function of the side key on the AGM M7 is customizable.
You could use it to access an app like the push to talk feature on Zello, or play music, or access the camera, or activate your LED torch.