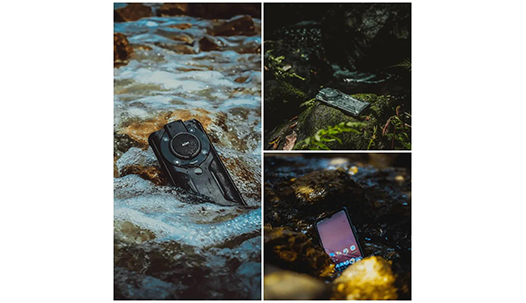 Blogs
Even most smartphones today claim themselves protected enough against water and other threats,  people are still worrying about cracking their delicate devices.  Smartphone users tend to wrap their phones with protective cases and anti-scratch film to ease their concerns.    Phones today are thinner, smaller, and preciser.  However, the cost is, obviously, their vulnerability to impacts.  Under the fetish of technological aesthetics,users tend to keep their devices flawless.  On the other hand, phone companies do not promise any compensation after accidental damage.  Hence, obsessive protection is a common consequence of owning a flagship smartphone.    If we flip the coin, we can see completely different behaviors for rugged phone users.  Rugged phones is by its nature are tough devices that survive dangerous conditions and keep users connected.    Protection The IP code points out the protection level of an electronic device, and all AGM's rugged phones are rated IP 68. The digit 6 in IP 68 means almost complete protection against foreign matter, such as dust, sands, and dirt. Digit 8, rating the device's tightness against water ingression. It requires the elimination of liquid under 1.5 meters depth for 30 minutes.    That's not it, rugged phones should also meet the military standards. These standards include protection against drops, impact, erosion, and extreme temperature, such as AGM Glory's advanced performance under - 40°C.      Environment adaptation   Smartphones today emphasize their photos and cameras to the audiences, and rugged phones are no exclusion. However, brands tend to advance their cameras in a slightly different direction. Favored by users, rugged phones implement features like thermal imaging, night vision, and fisheye camera. They aren't just flashy add-up features for an extra price; they are actual demands. For example, forest keepers can use thermal imaging or night vision cameras to avoid wild encounters when night falls. The AGM Glory equips both a thermal imaging camera and a night vision camera. It satisfies multiple safety demands under different conditions.    Camera   Although rugged phones slightly diverted their focus to special cameras, they aren't stopping their steps in photo lenses. Rugged phones today will no longer be far behind mainstream smartphones. The AGM Glory has a 48 MP Sony camera and a unique color enhancement algorithm, and your photos will look better.   Improving Performance   Despite the advantage in protection, for years, the stereotypes suggest rugged phones were underperformed compared to their fragile counterparts. Like all stereotypes, underperformance cannot characterize all rugged phones. Back in 2018, AGM released AGM X3, equipped with the flagship chipset at the time, Snapdragon 845. This year, AGM released the AGM Glory, powered by one of Qualcomm's latest octa-core chipset, Snapdragon 480.    Today, experts are saying smartphones are "overperforming" for daily needs. The performance of smart devices is higher than users will ever need, and the price climbs too. Rugged phones are no longer just "blind pick" for not only outdoor enthusiasts and workers. They are also rational choices for daily usage.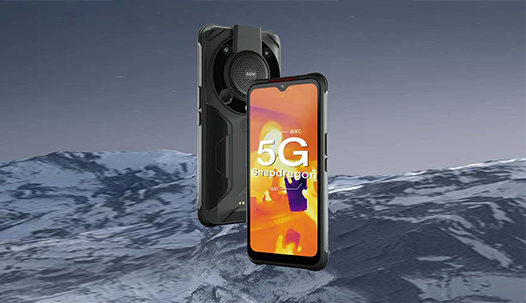 Blogs
What is thermal imaging? A study published in the journal Scientific Reports suggests that dogs can sense the warmth of distant objects. However, humans can only tell the temperature of an object by touching it. For dogs, the only thing they need are their wet and cool noses. Today, thanks to cell phone thermal imaging, we can also sense the heat of a distant object like your dog (though it can't smell a hidden pizza.) What is thermal imaging? What exactly are we talking about when we talk about thermal imaging.  Expensive science lab equipment? Or a confusing academic term? Clearly not The light waves emitted by the sun are also called electromagnetic waves. Visible light is an electromagnetic wave that the human eye can see. Refracting through a prism, the light will become red, orange, yellow, green, cyan, blue, and purple. Infrared is part of these electromagnetic waves, just like the visible light, ultraviolet light, X-rays, gamma rays, and radio waves, making up the complete and continuous electromagnetic spectrum. Anything with a temperature above absolute zero (-273.15°C) is constantly emitting infrared radiation (thermal radiation). Thermal imaging can obtain the image of temperature distribution, that is, to picture the whole temperature data on the screen. Why do we need thermal imaging? Thermal imaging is a technology that has many benefits in a wide range of applications. Thermal imaging allows people to see what their eyes cannot see: invisible heat, objects covered in the dark, or an abnormal elevation of heat. Everything is emitting or reflecting infrared waves, regardless of lighting conditions. Because what they see is heat, not light. Hence, thermal imaging is an effective tool of safety. We all know how many safety risks are lurking under an all-dark environment? Think about the blackout in your neighborhood, and... it's a winter night. Think about an electrical overhaul, with a mess of wires and no way to figure out where the problem is, Think about getting lost in a dark forest or mountain Think about your missing pets. (forgive the critters) And so on... Here, thermal imaging is your solution. What if I can't buy a thermal image machine? At the end of the day, it sounds like some expensive lab equipment. Don't worry, it's available on your smartphone. Yes, all you need is a smartphone with thermal imaging. Just press the button, and you will see. It's simple as your morning coffee maker or toilet flush button.  For example, we can use a thermal imager to see a "colored fart" (you read that correctly) based on the difference between the temperature of the fart and the air. That's right. We thought about that as a rugged phone technology team, and we did thousands of experiments. Because our team has always believed that the purpose of technology is to be more reliable and make your life simpler. We implemented the thermal imaging camera on the Glory phone, it will help you to sense the heat. Just like your dogs.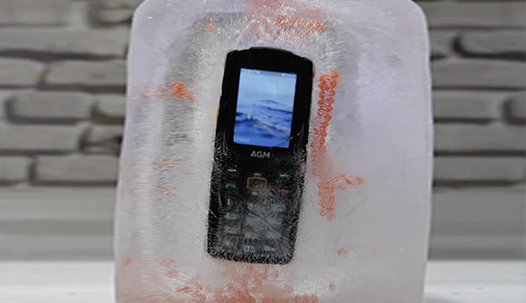 Blogs
How can the cold hurt your phone? Electronic devices always go silly when the temperature drops (your brain does, too, you know). You probably know the agony of trying to start your car on a cold winter morning, or standing helplessly by as your phone battery plummets, can make time seem awfully long.   How does this happen? The essence of battery charge and discharge is a chemical reaction. When charging, the positive electrode releases lithium ions and electrons; The lithium ions pass through the electrolyte and combine with high-potential electrons supplied by the power source in the cathode material to form stable compounds to store energy. During the discharge process, the anode material releases lithium ions and electrons. They travel back to the positive electrode through the electrolyte. The electrons will then return to the positive electrode to release energy. Of course, extreme temperatures have the worst impact on batteries, as in the apocalyptic scenes in movies, where nothing works properly. For typical phone designs, the best temperature for battery operation is between 0°C and 35°C. Excessively high temperatures (>35°C) can permanently damage battery capacity while using the phone in very cold conditions (below 0°C) can reduce battery life, which will eventually cause the phone to shut down. Under extreme temperatures( < -20°C or > 45°C); the battery will not only stop working but also shorten the usage. It results in permanent deterioration of its performance. In most batteries, as the discharge progresses, the voltage drops slowly at first. After a certain discharge level, the voltage drops suddenly. (Schematic diagram of the chemical battery discharge curve) Even under full power, the coldness will reduce the voltage output. Soon it will drop below the minimum voltage required by the phone, and you can witness the phone's automatic shutdown. At lower temperatures, crystallization might happen within the battery. The process is irreversible even it warms up. Under "more extreme" cases, crystallization will permanently deteriorate the battery. Your phone shuts off automatically? I can't imagine! How do we solve it? (Definitely not putting it back in your pocket to warm it up) Yes, to resolve your awkward situation (you don't want it to turn into a cold stone!). We tested it over and over again, just as you try to turn your phone on again and again on a cold day. (Glad we aren't ice sculptrue) -10°C -20°C -30°C -40°C It still works, and for 12 hours! Of course, thanks to our team of engineers, AGM battery freezing technology (name changed) allows the cell phone to operate at lower temperatures while the electrolyte in the battery is still functioning. You may not believe it (or try to sneak it into the fridge), but we do care. Our engineers have been focusing on rugged phones for years, our phones are not only smart but also stronger and more reliable under harsh conditions.